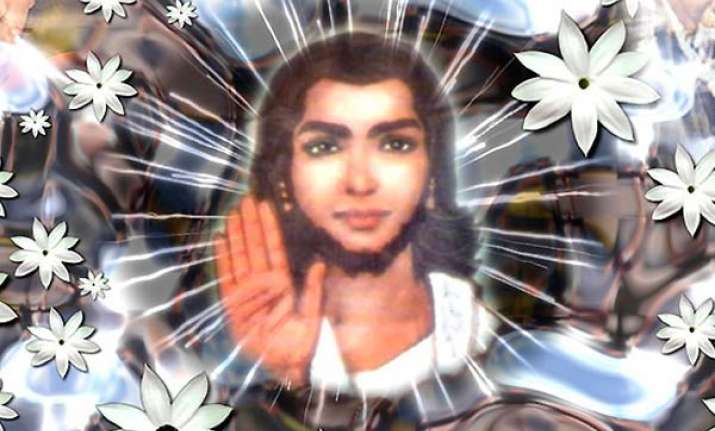 Puttaparthi, Apr 26:  Did Sathya Saibaba have premonition 10 years ago that he would fall seriously ill? Yes, claim his followers.According to a Times of India report, Saibaba had predicted in 2000 that he would be indisposed for 40 days but would come back strong to give darshan to his devotees. 

This was revealed in a book `Tapovanam - Bhagawan Sri Sathya Saibaba Satcharitra Nityaparayanam' in which the author Jandhyala Venkateswara Sastry has written an essay on Baba's ill-health. 

Saibaba had told his students and followers at his Sai Shruti ashram in Kodaikanal in 2000: "Though most of my disciples fall at my feet, they don't know my real value. A time would come when I would vanish and take a walk across the skies. During that phase, my body would face serious health problems and devotees would be desperately praying for my recovery." 

The Baba also goes on to say, according to the writer, that several gun-toting cops would be guarding the premises where he would be hospitalised.As Saturday marked the 27th day of his stay in the SSSIHMS, many devotees said Baba would soon give darshan.

"Time and place cannot hold me captive. I decide when to come back. If I want I can go anywhere and come back any time," he is said to have told students during the discourse. "He had said that he would live for 96 years in his present avatar. After 40 days, he would come back. Just watch out," a devotee said even as he prayed for the Baba. 

Sathya Sai Baba had promised that he would  be reborn soon as 'Prema Sai'.He had announced that he would be reborn as Prema Sai Baba in the state of Karnataka. 

He stated, "I am Siva-Sakthi, born in the gothra (lineage) of Bharadwaja, according to a boon won by that sage from Siva and Sakthi. Siva was born in the gothra of that sage as Sai Baba of Shirdi; Siva and Sakthi have incarnated as Myself in his gothra now; Sakthi alone will incarnate as the third Sai (Prema Sai Baba) in the same gothra in Mandya district of Karnataka State." 

Sathya Sai Baba had proclaimed himself to be a reincarnation of Sai Baba of Shirdi—a saint who became famous in the late nineteenth and early twentieth centuries in Maharashtra, and who had died eight years before Sathya was born.

The first menton of Prema Sai by Sathya Sai Baba appears to be in the discourse Shiva Shakthi,  6 July 1963,  In a conversation between Shiva, Shakthi, and Bharadwaja after Bharadwaja performed a ritual, Shiva said that they would take human form and be born in the Bharadwaja lineage, thrice: Shiva alone as Shirdi Sai Baba, Shiva and Shakthi together at Puttaparthy as Sathya Sai Baba, and Shakthi alone as Prema Sai, later.