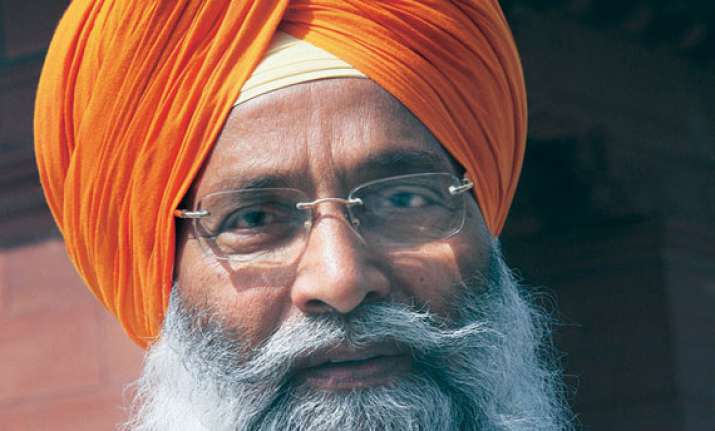 Sangrur: SAD candidate from Sangrur Lok Sabha constituency Sukhdev Singh Dhindsa today filed his nomination papers here. He was accompanied by Deputy Chief Minister Sukhbir Singh Badal while filing the papers.
Also, all MLAs whose assemblies fall under Sangrur Lok Sabha seat, including the Finance Minister and Chief Parliamentary Secretaries Balbir Singh Ghunas, Parkash Chand Garg and Farzana Alam, were also present on the occasion. In his affidavit, Dhindsa declared movable and immovable assets of Rs 1.42 crore and Rs 5.18 crore, respectively.
Dhindsa showed Rs 1 lakh cash in hand while his bank deposits and jewellery are valued at Rs 81.38 lakh and 6.40 lakh, respectively. He owns an Innova SUV valued at Rs 4 lakh.
He owns farmlands in Mohali, Zirakpur, Mullanpur and an industrial plot in Chandigarh and a commercial building at Greater Noida. His spouse assets are valued at Rs 2.15 crore.
Dhindsa, who was Union Minister of Fertilisers and Chemicals in the NDA government led by A B Vajpayee, has shown liabilities amounting to Rs 20 lakh.
Dhindsa is pitted against Congress candidate and sitting MP Vijayinder Singla. Five other candidates—Gurpreet Singh of CPI (ML)(L), Karnail Singh of SAD (A) and Independents Parveen Kaur, Dharam Singh and Karam Singh—also filed their nominations from the seat.