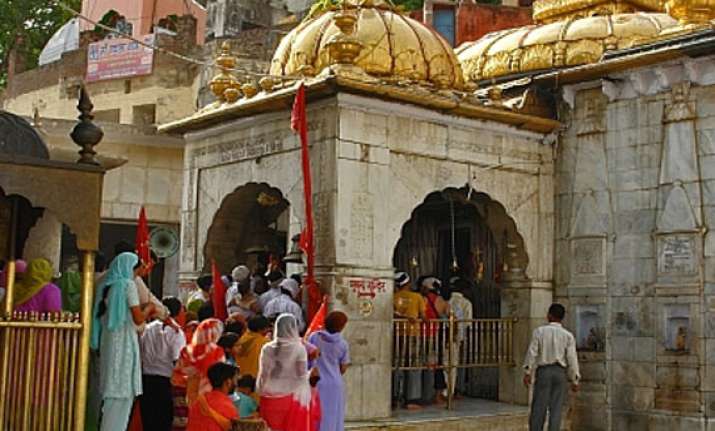 Shimla: Thousands of devotees are assembling at prominent Hindu temples across the state of Himachal Pradesh Saturday with the onset of the nine-day-long Navratras, considered by Hindus as a holy period.
The hilltop Naina Devi temple in Bilaspur district, Chintpurni temple in Una district and Jwalaji and Brajeshwari Devi temples in Kangra district witnessed a huge rush, with a majority of devotees from Punjab and Haryana.
"We are expecting a daily arrival of 20,000 to 25,000 devotees during the Navratras," Naina Devi temple officer Madan Lal Sharma told IANS.
He said the temple would remain close only for two hours a day during the festival period.
Over 600 security personnel, comprising police and home guard jawans, have been deployed to manage the crowd, Sharma added.
However, the ban on offering coconuts would continue at all the prominent temples as a precautionary measure against terror attacks.
People would be able to watch live "darshan" of Brajeshwari and Jwalaji temples on www.divineindia.com and Naina Devi on www.srinainadevi.com and would also be able to offer online offerings.