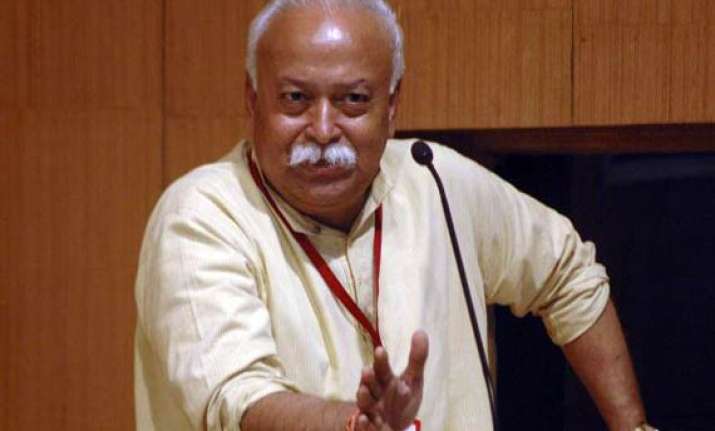 Nagpur, Jan 6: The RSS supremo Mohan Bhagwat on Monday said both civil activist Anna Hazare and yoga guru Swami Ramdev cannot be labelled "anti-national". In fact, he said, Swami Ramdev  is the idol for millions of people and the  treatment meted out to him is condemnable.
 
Bhagwat told reporters that since several organisations decided to support Ramdev, the RSS too decided to throw in its lot with him.
 
On the issue of black money, Bhagwat said it should be borne in mind that poor people who save small chunks of money do not deposit their savings in Swiss banks. This is done by those who are corrupt, he added.
 
Bhagwat said it is surprising that when the government was ready to agree to 90 per cent of Ramdev's demands, then where was the need for a midnight crackdown.