Follow us on New Delhi: The Day 5 at Bigg Boss aircraft was eventful with a lot of action and drama.
While one side Puneet Issar left the 'Secret Society' chamber, Praneet broke out on Bigg Boss for testing his patience.
The day started with Praneet getting bossy in the kitchen early morning while Gautam was around.
He asks him to clear the kitchen sink. But Gautam refuses to comply and says it is not his business. The argument further gets more heated as Diandra also gets involved in it.
 The ladies of the house decided to wash the dishes in the garden area and then bringing them back to the kitchen. Praneet was not at all pleased with the idea.
In the evening, the Bigg Boss asks the members of 'Secret Society' to discuss amongst them and pick one member who does not deserve to be in SS.
With a heavy heart, Deepshika and RJ Preetam give Puneet's name to BB citing his emotional nature as a reason.
Puneet happily agrees with the reason, packs his bags and bids a warm goodbye to Deepshika and Preetam.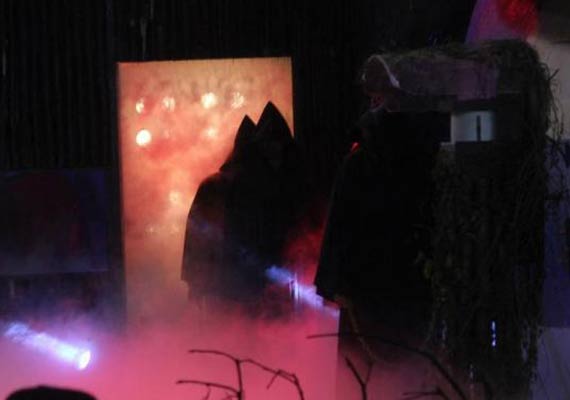 He is ushered by two black robed and masked men inside the BB house where other contestants are living.
Arya steps forward to give a warm hug to Puneet and other inmates take turns to greet him with a broad smile.
Everybody is extremely happy especially Karishma, Arya and Gautam. Karishma even cried in front of Sukirti stating Puneet's presence reminds her of her father.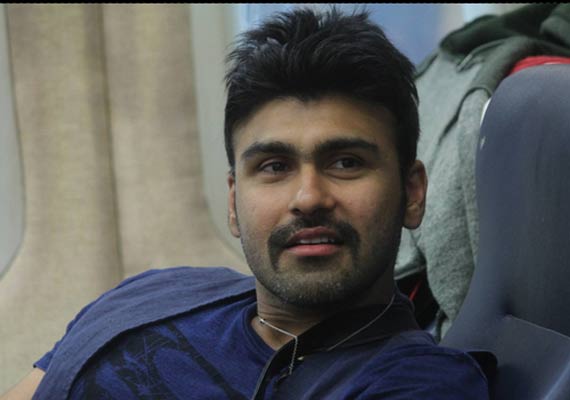 Now, Arya who was so eager to give his side seat to Puneet, suddenly changed his track and started to doubt Puneet's loyalty.
Late at night, Arya, Upen and Puneet had a long chat where he was describing his character in Mahabharata to each of the male contestants.
Being with the 'Secret Society', Puneet has been keeping an eye on the passengers, noticing their every move and action.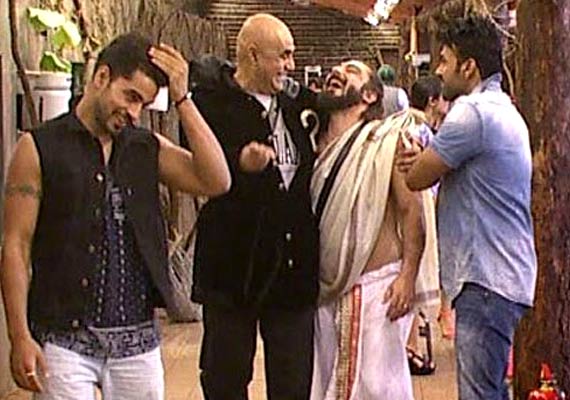 Giving reference of mythology, Punit Issar referred to each passenger as a character from the Mahabharat, where Upen seems like Arjun, Gautam like Karan, Aarya on the other hand resembles Bheem.
Sushant is similar to Nakul and Praneet Bhat better known as Shakuni Mama would suit better as Yudhisthir. He ends by referring to himself as Bheeshma Pitamaha.
As soon as he left, Arya stated that he is confused with Puneet's varied versions of what he thinks about other contestants.
He also points out that soon after he arrived, Puneet started bonding well with everybody.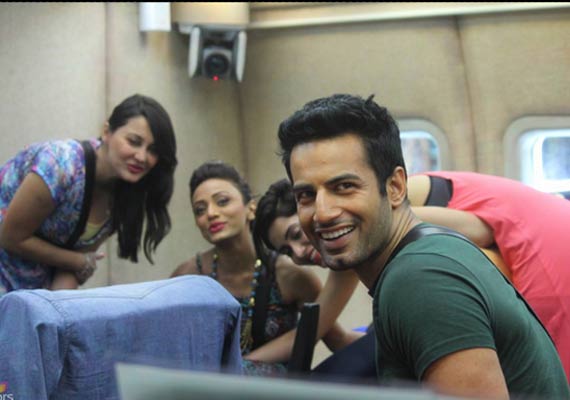 As the day started to dawn into night, everyone had been excited for the clock to strike 12, as Praneet was the first passenger to celebrate his birthday this season on the flight.
With high hopes, Praneet made countless requests to 'Secret Society' for his luggage and permission to share his business class goodies with his co-passengers on his birthday. T
o buoy his spirits Bigg Boss echoed a message sent to him by his mother, which brought everyone down to tears, including Diandra and Soni Singh.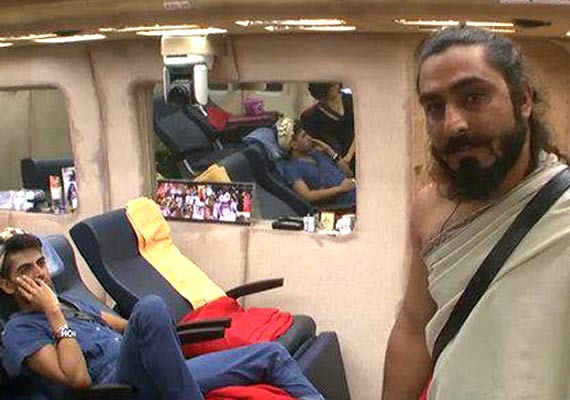 But all hell broke loose as Praneet's pleads were met with a harsh response when only a brownie with a candle and a new costume from his on-screen avatar was sent to him as gifts to bring in his birthday celebrations.
A disappointed Praneet couldn't control his emotions as he refused to play by the dirty rules and decisions of the Secret Society.
Today, the Bigg Boss house will face its first elimination. Sukriti, Natasha, Sonali, Gautam are the members who have been nominated this week.
Salman will be back to spill his magic with this season's first elimination. So stick to TV sets today at 9 p.m.