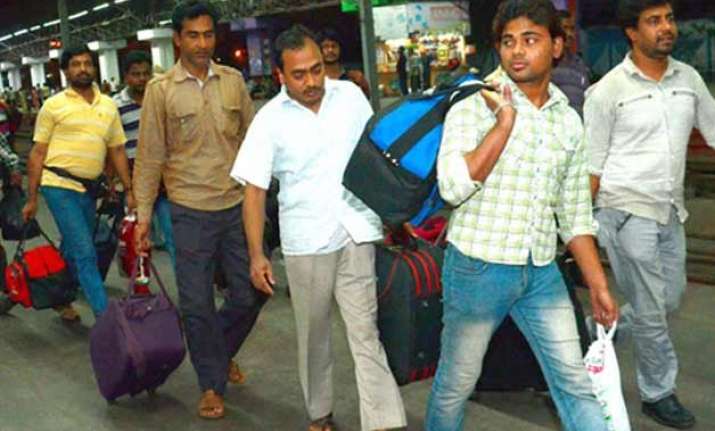 New Delhi: Eleven Indians evacuated by Pakistan Navy from strife-torn Yemen arrived here today by a special plane of Pakistan Air Force.
Pakistan High Commission Abdul Basit was at the airport to welcome the Indian nationals. Joint Secretary in External Affairs Ministry responsible for States division Gopal Baglay was also present to receive them.
"High Commissioner Basit received them at New Delhi International airport and presented them flowers/souvenir," a statement from the Pakistan High Commission said.  
The Indians were among 182 people, including 36 foreigners, who were brought to Pakistan's port city of Karachi yesterday after being evacuated from Al Mukallah in Yemen. After their arrival in Karachi yesterday, Prime Minister Nawaz Sharif had offered a special plan to ferry them here, an offer which was accepted by India.  
Prime Minister Narendra Modi thanked his Sharif for the "humanitarian gesture" and remarked that "service to humanity knows no borders".
"I welcome our 11 citizens who've returned from Yemen with assistance from Pakistan. Thank you Prime Minister Nawaz Sharif for your humanitarian gesture," Modi tweeted.
"Service to humanity knows no borders. Glad we helped many countries in evacuation from Yemen," he added.