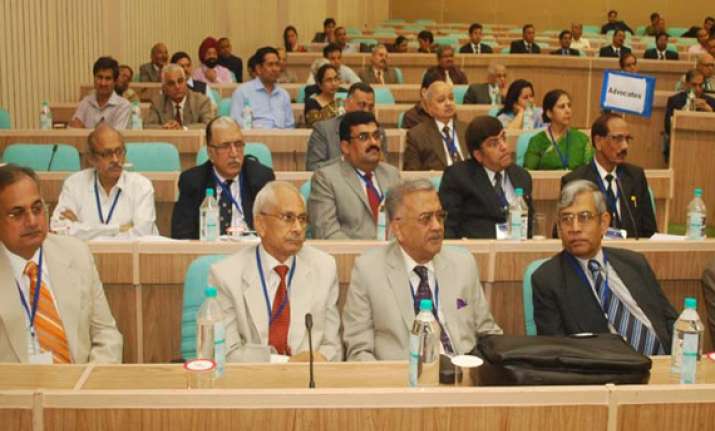 New Delhi, Jun 27:
The government officials should first exhaust their remedies under the service rules for redressal of grievances before approaching the Central Administrative Tribunal (CAT), the quasi-judicial body has held.
"In terms of the Administrative Tribunals Act, 1985, a Tribunal shall not ordinarily admit an application unless it is satisfied that an applicant has availed of all the remedies available under the relevant service rules for redressal of his grievances," a bench presided by member A K Bhardwaj said.  
The tribunal's observation came on the plea of Additional Commissioner (Customs) Satyendra Kumar Singh, seeking to protect himself from any future disciplinary action by the Central Board of Excise and Customs.
 Singh had approached the CAT after giving a representation to absolve him from disciplinary proceedings for the quasi-judicial functions performed by him, while his plea was yet to be decided upon by the chairman of the Central Board of Excise and Customs (CBEC).
He had made the representation to the CBEC chairman on December 8 last year.
Singh had sought the CAT's direction that any act "proposing or contemplating a disciplinary proceeding against him" and which could adversely affect his actual promotion, be declared as contrary to law.
The tribunal while disposing of his plea, directed the CBCE not to initiate any disciplinary proceeding against Singh till a decision has been taken on his representation