Follow us on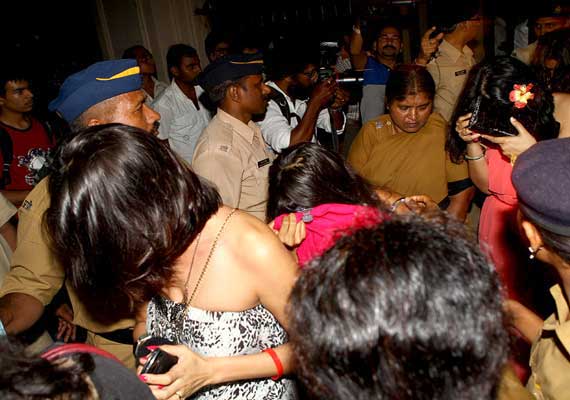 .Cyberabad: Cyberabad police arrested 12 male all belong to Raichoor dist of Karnataka  and 12 female in which 3 girls from Mumbai and 1 from Kolkata indulged in a Rave Party organized at Turkapalli area, outskirts of Hyderabad.
Late night police raided a poultry farm where the party was going on. Some accused were software employees in the party.
This poultry farm belongs as local congress leader. One accused is software engineer and rest are businessman.
Police claim that accused were indulged in consuming alcohol, ganja and prostitution and girls were doing nude dances.
Police recovered 4 vehicle, 2lac 98 thousand rupees from the raid.
Police claims that few female accused were arrested earlier also.