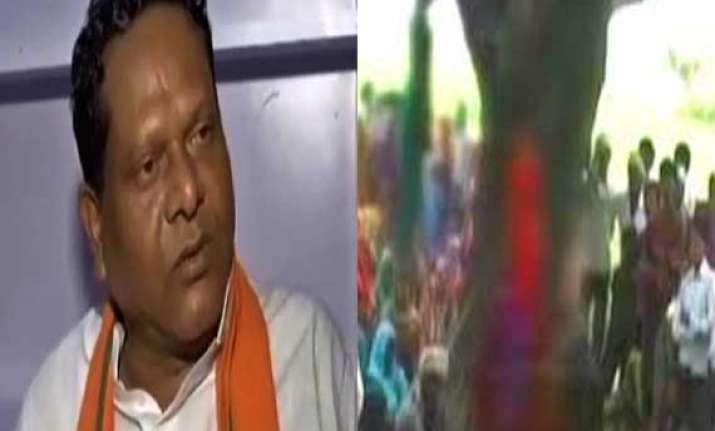 Raipur: As the gang-rape and murder of two cousins in Uttar Pradesh's Badaun sparked a nationwide outrage, Chhattisgarh Home Minister Ramsevak Paikra has waded into a controversy by saying that rape happens "by mistake".
Talking to news channels, Paikra said on Friday that "nobody commits rape on purpose" but it happens "by mistake ('dhoke se')".
He was responding to questions about the rise in incidents of rape. He also said the government was concerned about the issue and had asked police to take prompt action whenever a rape complaint is filed.
State Congress chief Bhupesh Baghel said on Saturday that Paikra should apologize to women for his "irresponsible" statement.