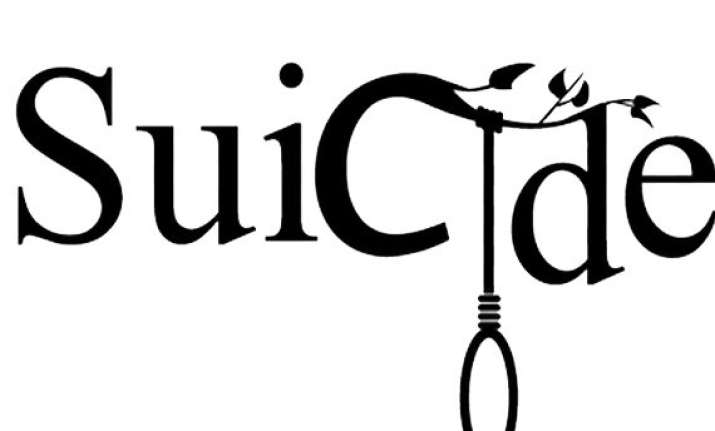 Jaipur: A 20-year-old woman, arrested in connection with a murder case, allegedly committed suicide inside the washroom of a police station in Sirohi district today, prompting the district collector and state women commission to order separate probes into the incident.
Swaropganj SHO Ishwar Pareek and woman constable Tarawati were suspended, while the entire staff of the police station in Swaropganj town where the incident took place were sent to police lines with immediate effect, Superintendent of Police (Sirohi) Rajiv Pachar said.
The woman, identified as Mamata, had gone to the toilet saying she needed to relieve herself as two women constables, who had accompanied her till the washroom, waited outside. She allegedly strangulated herself with her dupatta, police said.
The Sirohi District Collector has initiated a probe into the case, the police said, adding, the bodu has been sent for postmortem.
Mamata, a divorcee, was arrested yesterday along with her two brothers—Mukesh and Suresh—in connection with the murder of one Ashok of Shergarh town, 15kms from Sirohi.
According to preliminary probe, Mamata was having an affair with Ashok whom she allegedly murdered along with her brothers on September 30.
Mamta was to be produced before a court today for police custody, while her brothers had already been sent to police remand, the SP said.
The accused were booked under section 302 (murder) of the IPC, he said, adding, new staff was being placed in the thana.
Meanwhile, Rajasthan State Women Commission Chairperson Ladkumari Jain said she will undertake a probe into the case.
She said the circumstances of Mamata's death were suspicious and suspected that it may be a case of police trying to cover up a case of honour killing.
"Mamata was in love with Ashok who was murdered on September 30 at Shergarh of Sirohi district. She along with her two brothers were arrested by police yesterday. Hence, I apprehend it could be case of honour killing which the police is attempting to cover up," Jain alleged.
Raising questions over the sequence of events, she said, "The state woman commission will soon visit the place of incident and prepare its report on the woman's alleged custodial death."