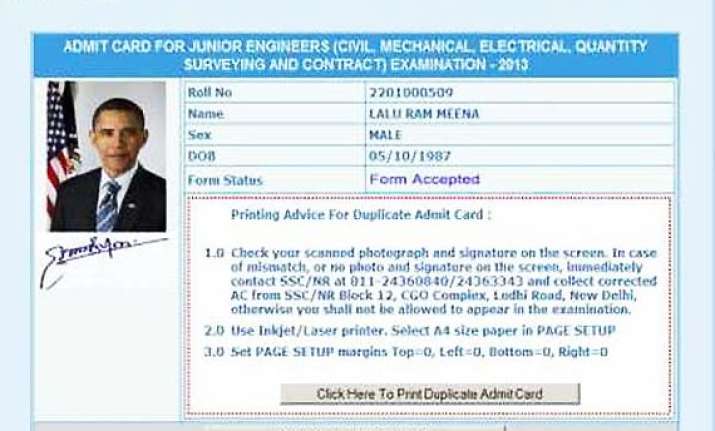 Jaipur: Believe it or not. A Rajasthan school owner received an admit card with his name and the photograph of US President Barack Obama pasted on it for a junior engineer examination conducted by the Centre in Delhi.
40-year-old Lalu Ram Meena was taken aback when he opened the letter which came by ordinary post to him on June 8 for the exam the next day for which he had never applied.
The card is duly signed by the authority with seal. It has a roll number — 2201000509 — and the examination centre was mentioned as being near Tuglakabad metro station in Badarpur.