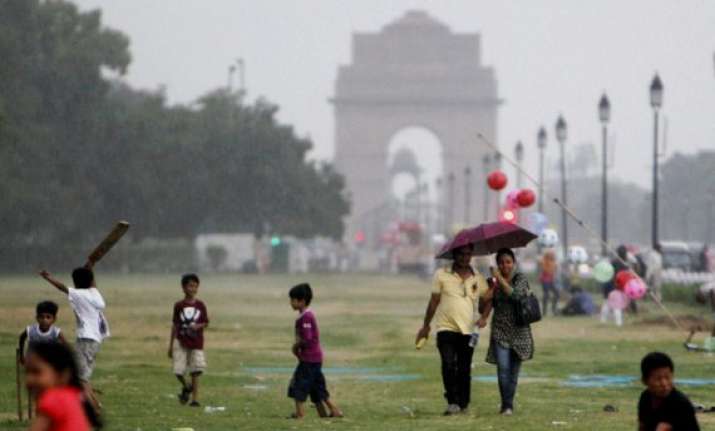 New Delhi: It was a pleasant Tuesday morning in the national capital as parts of the city and its adjoining areas in Uttar Pradesh experienced a light spell of rain. The Met Office has forecast sporadic showers through the day.
"The sky will remain cloudy through the day and parts of the city will be lashed by more showers," said an official of the India Meteorological Department (IMD).
The maximum temperature is likely to hover around 31 degrees Celsius.
Some areas of the city received overnight traces of rainfall and there was a nip in the air.
The minimum temperature settled at 21.8 degrees Celsius, a couple of notches above the average.
The humidity at 8.30 a.m. was 78 percent.
Monday's maximum temperature settled at 33.6 degrees Celsius, average for the season while the minimum was recorded at 18.6 degrees Celsius, a degree below normal.