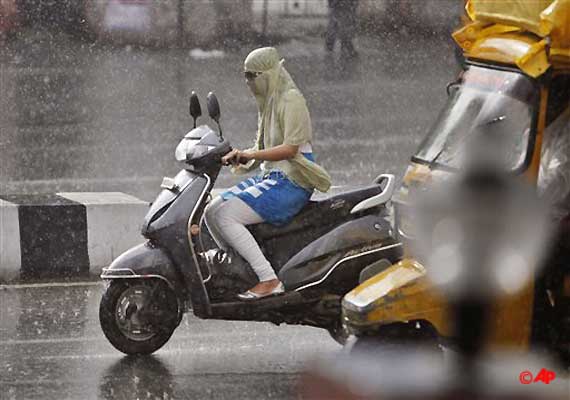 New Delhi, Aug 22: Rains lashed the city for the second consecutive day today leading to usual problems of waterlogging and traffic snarls.
The showers also brought the mercury level down, making the weather pleasant for Delhiites. While the maximum temperature was recorded at 32.6 degrees Celsius, the minimum settled at 25.2 degrees C.
Both the maximum and minimum temperatures are one degree less than normal.
Rain gauges recorded 6 mm of rainfall between 8.30 AM and 5.30 PM, the MeT office said.
Yesterday, the city had received 54.5 mm of rainfall, the highest this season.
Today's rains led to waterlogging and traffic snarls at areas like Rohini, Jangpura and Mandoli.  
The MeT department has forecast rains for tomorrow as well and said the maximum and minimum temperatures are likely to be around 32 and 24 degrees C respectively.