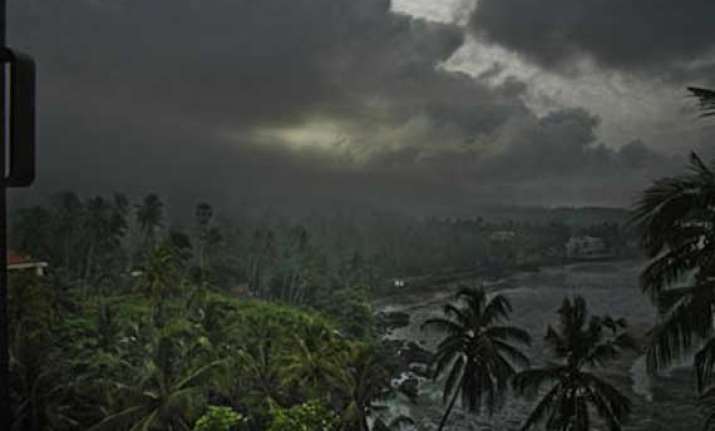 Thiruvananthapuram: At least two people were killed as heavy rain continued to lash Kerala with weathermen Thursday predicting more downpour.
Heavy rain since Wednesday paralysed normal life in Ernakulam, Kottayam, Thiruvananthapuram and Thrissur districts.
The Met Department here forecast that heavy rain accompanied with thunder would continue to lash the state till Saturday.
The department asked fishermen not to venture out into sea as strong winds with a speed up to 60 km per hour are expected to hit the coasts of Kerala, Tamil Nadu and Lakshadweep.
Police said two deaths were reported from Thiruvananthapuram and Kozhikode districts.