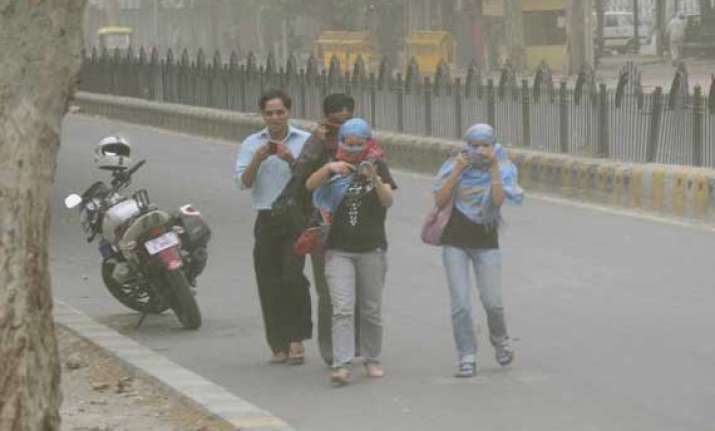 New Delhi: Delhiites got a much-needed respite from scorching heat as the national capital received 14.6 mm rain today, bringing down the mercury by a few notches.
The unseasonal rain caused mercury to drop one degree below normal and settle at 38.2 degree Celsius which was also 1.5 point below from yesterday's 39.7 degree Celsius.
However, the minimum temperature showed a different story which was registered at 26 degree Celsius, one notch above normal for this part of the year and 1.5 degree up from previous day's 24.5 degree Celsius.
Humidity oscillated between 34 to 74 per cent during the last 24 hours. The weather department has predicted partly cloudy sky for tomorrow and thunder storms and light rain may occur in some areas of the national capital by afternoon. Maximum and minimum temperature is expected to remain between 39 and 26 deg C respectively.