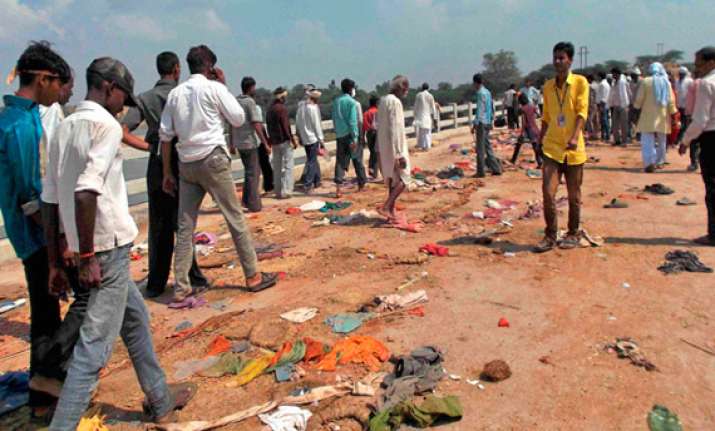 Datia: Congress Vice-President Rahul Gandhi will today pay a visit to those admitted to hospital after being injured in the Sunday's stampede at Ratangarh temple near here.
The Congress Vice-President is scheduled to address party meetings tomorrow first at Shahdol and then at Gwalior.
However, before attending the rallies, Rahul will first pay a short visit to Datia.