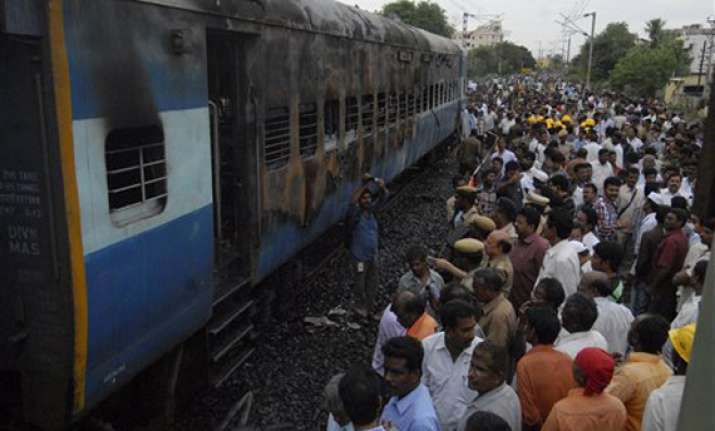 Raipur: The engine of Puri-Ahmedabad Express train caught fire today near Mandir Hasaud station, 15 km from here, but a serious mishap was averted as the driver brought the train to halt immediately. 
The driver spotted the smoke coming out of the engine and stopped the train said Shiv Prasad, Publicity Inspector, Raipur Railway Division.
The fire was doused in a short time as the engine was detached from rest of the train. It was replaced by another engine and train resumed its journey, he said.  The rail traffic was disrupted for around an hour.
Cause of the fire was being probed, Prasad added.