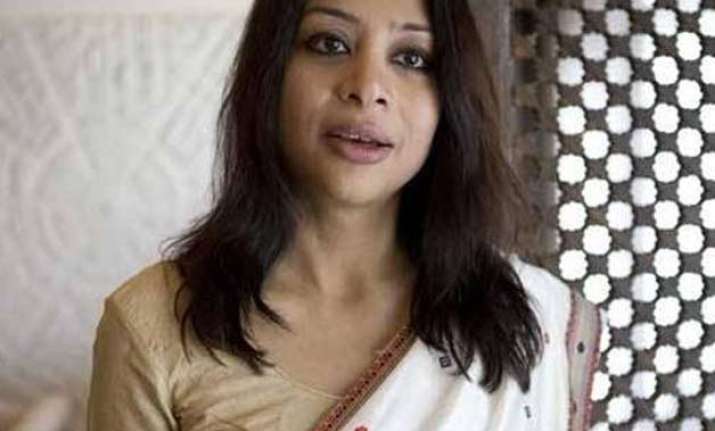 Mumbai: In a fresh twist in the Indrani Mukerjea hospitalisation episode, a probe by IG (prison) has rejected the possibility of drug overdose, poisoning or suicide bid even as a two-member CBI team today grilled her for nearly six hours in her daughter Sheena Bora murder case.
"There was no overdose, nor any poison. Her condition could have worsened as she had briefly stopped taking medicines and was suffering from weakness," said Inspector General of Prisons Bipin Kumar Singh, adding that Indrani, the prime accused in Sheena murder case, had a history of fainting.
"I have come to the conclusion that there is no evidence of foul play, sabotage or conspiracy. Also, there is no evidence of attempt to commit suicide," he said at a press meet at Byculla jail here, adding that Indrani was told about her mother's death last month (at Guwahati) only yesterday, in front of her lawyer, after giving her due counselling.
The IG said his inquiry had covered all the angles.
Referring to media reports, Maharashtra Principal Secretary (home) Vijay Satbir Singh said the amount of cocaine found in Indrani's urine samples was very small.
The amount of cocaine was negligible and as she was on anti-depression and anti-anxiety drugs, it could be the reason for finding cocaine in urine, he said. In medical terms, such traces are called 'inderminants' and not taken into consideration, he said.
Bhushan Kumar Upadhaye, ADG, Prisons, said pesticides in fruits and vegetables consumed by a person could also cause cocaine to show up in such tests.
"The level of cocaine in her urine was 35 nano grams per millilitres of blood while the normal level is upto 300 nano grams," Satbir Singh said.
IG Bipin Kumar Singh pointed out that FSL report said no poison was found. Indrani never hoarded medicines; she always took them in front of jail guards, he said, giving a clean chit to the jail staff.
He said that on September 8 Indrani had fainted in the prison and she was given medicines by the jail doctors.
"On the next day, a psychiatrist from J J Hospital diagnosed her," he said.
"On September 10, she complained of body pain, lack of sleep and restlessness and even then she was treated by jail doctors. Then she was having tablets between September 12 to 26, while between September 26 to October 2 she was not taking any tablets," he said.
Indrani was rushed to J J hospital from Byculla jail on October 2 in an unconscious state, fuelling speculation that she had overdosed on anti-depressant drugs accumulated beyond prescribed quantity. Later, laboratory tests of urine samples came out with conflicting reports on this aspect.
Bipin Kumar Singh said he had recorded statements of 32 persons and also studied CCTV footages during the probe into the episode, ordered by the state government.
He said that from the jail, Indrani had written four letters to her husband Peter Mukerjea and received two letters from him. "No family members have met her in jail while the British consulate officials will meet her in jail on Monday," he said.
Asked about conflicting reports from Hinduja Hospital and J J hospital, Satbir Singh said she had been given symptomatic treatment at JJ, fearing that there had been drug overdose.
Satbir Singh also said he had spoken to Indrani and she had no complaints about the jail. She is now undergoing treatment (in jail) for 'chronic ischaemia' (a condition related to inadequate blood supply to body organs).
Indrani (44) was arrested on August 25 this year for alleged role in the murder of Sheena, her 24-year-old daughter from a previous marriage, on April 24 , 2012.
The two other accused in the case are Shyamvar Rai, Indrani's former driver and her ex-husband Sanjeev Khanna.
Yesterday, CBI, which has taken over the murder case, asked Maharashtra government to preserve samples of all body fluids of Indrani collected during her hospitalisation and the reports prepared by various authorities.
A Mumbai court had last week given permission to CBI to interrogate Indrani and two other accused in jail in Sheena murder case.
Following which, a two-member CBI team today questioned Indrani for the first time at Byculla jail for nearly six hours.
The court has permitted CBI to interrogate her till October 19.
Meanwhile, a jail official said Indrani had received Rs 2,000 from a relative for her jail expenses.