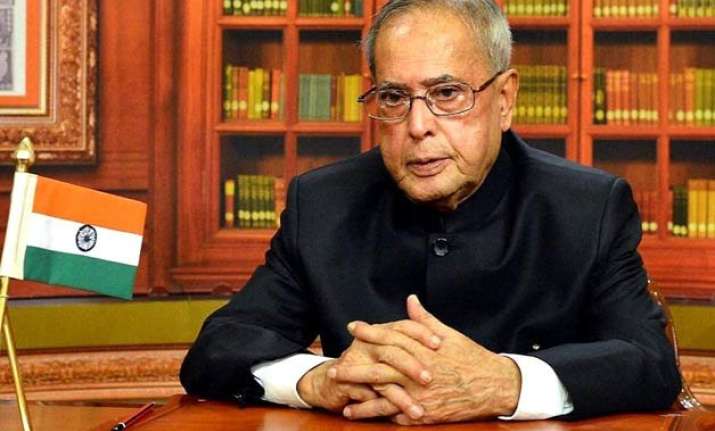 New Delhi: President Pranab Mukherjee greeted citizens on the occasion of Eid-ul-Fitr on Saturday and said "on this day let us forgive and forget our differences".
"On the joyous occasion of Eid-ul-Fitr, I convey warm greetings and good wishes to my fellow citizens, particularly to all Muslim brothers and sisters," he said in his message.
"May this auspicious day reinforce in each one of us the spirit of generosity and compassion. Let us on this day forgive and forget our differences," he added.
"May Eid-ul-Fitr unite people of all faiths in harmony, solidarity and brotherhood and re-affirm our pride in the composite culture of our great nation," the President said.
Eid-ul-Fitr, which marks the culmination of the fasting month of Ramzan is being celebrated across the country today with fervor, gaiety.
People offered prayers and exchanging gift with friends on the occasion.
Twitterti are also celebrating the festival as Eid Mubarak hastag (#) trends since early in the morning.