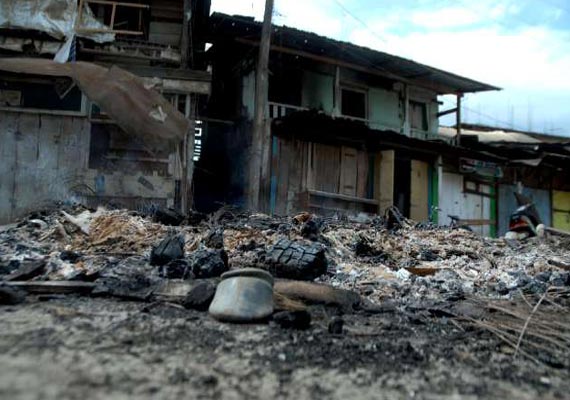 Imphal, July 25: Unidentified militants exploded a powerful bomb today at the house of a senior Manipur government official damaging two vehicles and parts of the wall in Imphal east district but no casualty was reported.
The militants lobbed the bomb at the house of deputy director (soil) of agriculture department, Pheiroijam Rajendro in which two vehicles and parts of the front wall of the house at Soibam Leikai area here were partly damaged, police said.
This was the fourth time in the past few months the militants hurled the bomb at the house of Rajendro, who alongwith his family were present at the time of the incident.
Condemning the explosion of bomb at thickly populated area, local residents launched a sit-in protest.
A participant in the sit-in said that if there was 'any misunderstanding' between the official and attackers, they could have held talks to sort out their differences.