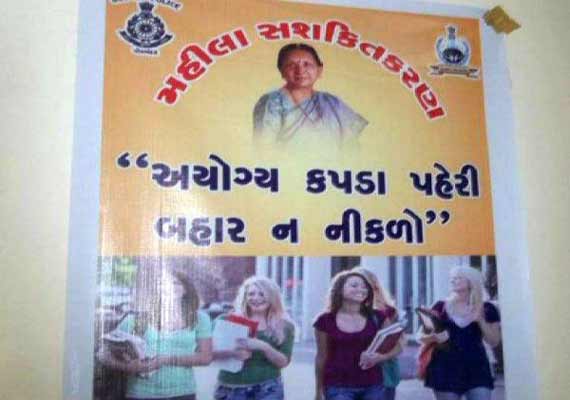 Ahmedabad: Police today removed the posters in Porbandar town advising women not to wear 'indecent' clothes so as to avoid 'mischief', after women groups took objection.
"We had put up 50 posters with the message that women should wear decent clothes while going outside. But after facing opposition, we have removed all such posters," said Porbandar Superintendent of Police Dipan Bhadran.
The posters carried pictures of women in western clothes. They also carried a photograph of Chief Minister Anandi Patel with a message of 'Women Empowerment'. Bhadran said it was a well-intentioned message, but the media misinterpreted it.