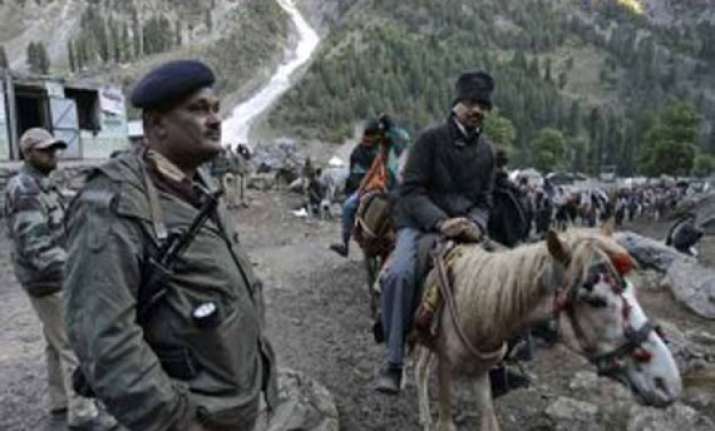 Srinagar,Jun 20: Over 900 trainees at a police training academy in Ganderbal district of Kashmir have allegedly protested against their deployment for Amarnath Yatra duty, official sources said today.
Some of the trainees allegedly went on a rampage damaging the Police Training School complex at Manigam last night after they were informed at roll call that they will be deployed for security duty for the Amarnath Yatra, scheduled to begin from June 28, the sources said.
The trainees broke some window panes of the buildings in the complex, they said. Senior police officers of the district rushed to the spot and pacified the agitating trainees, they said. A police spokesman, however, denied that the trainees had refused to go on yatra duty. "They were agitating over the delay in conduct of their passing-out parade as they have completed their training some
time back," the spokesman said.
He said the matter has been dealt with. Most of the trainees were recruited during on-the-spot recruitment drive launched by the police department in Srinagar city and adjoining areas after the summer unrest of 2010.