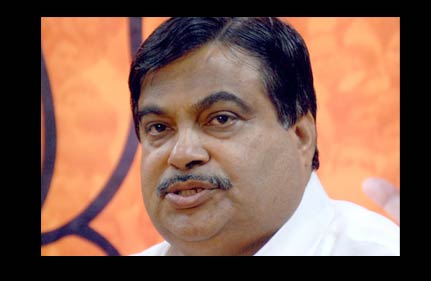 New Delhi, Nov 3 (PTI) Upping its ante on CWG irregularities, BJP today claimed that the PMO and the Union Cabinet approved cost escalations for Games projects five times between 2007 and 2009 that shot the expenditure up from Rs 1000 crore to over Rs 2,400 crore.
"The Cabinet approved Rs 1000 crore budget in its meeting on March 15, 2007. The revised cost estimate passed by the Cabinet stood at Rs 2,460 crore on March 5, 2009," party President Nitin Gadkari said in the statement here quoting from Cabinet notes.
He claimed the documents mention the role of the Prime Minister's Office, Cabinet, Group of Ministers, Expenditure Finance Committee (EFC) and the Ministries concerned.
He said all major proposals were first processed by the concerned ministries, then by the EFC, then by the PMO and later approved by the Cabinet.
"The Commonwealth Games were alloted to Delhi on November 11, 2003, but detailed estimates were considered and approved by the Cabinet on March 15, 2007," he said.
Gadkari claimed that since then the PMO, GoM, EFC and the Cabinet have approved all the cost escalations.
Addressing the media last month, he had alleged that the Union Cabinet did not try to verify the reasons behind the escalating costs.
"All types of increase in estimates were approved by the Cabinet sub-committee and the PMO. Before approving (the inflated cost), why they did not verify," Gadkari had said wondering "whether the whole cabinet is responsible for the chaos and corruption in CWG preparations."
Citing various examples of cost escalations, the BJP leader claimed that while the original tender conditions were for specific items, the escalation was granted for the composite work.