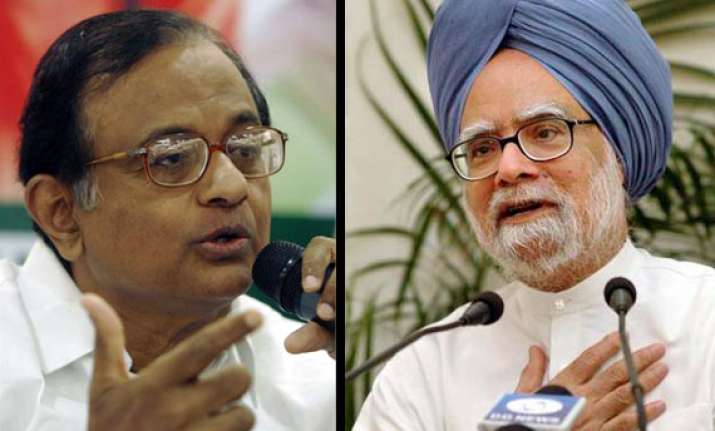 On Board PM's Aircraft, Dec 17: Prime Minister Manmohan Singh on Saturday appeared to reject the opposition criticism of Home Minister P Chidambaram who is in the line of fire for alleged favours to a former client of his.

"I became aware of this problem as I was leaving for Moscow. I have seen the newspapers and I have also seen the statement issued by the Hon'ble Home Minister but I haven't had the opportunity to talk to him," he told reporters on his way back from Moscow.

"But his statement is there for anybody to see and he (Chidambaram) said that he is not guilty of the type of blame that is being sought to be place on his shoulder," Dr. Singh said.

The Prime Minister was asked about allegations against  Chidambaram that he had helped a Delhi hotelier, a former client of his, in getting some cases withdrawn, criticism in the media and whether he has spoken to the Home Minister.