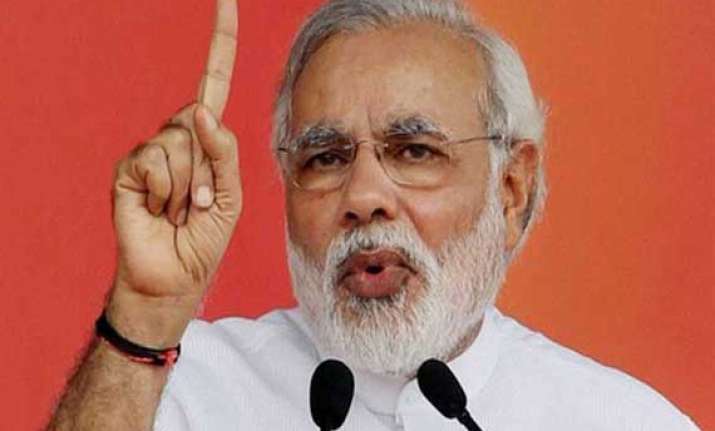 Katra (J and K): Wanting railway stations to be better than the airports, Prime Minister Narendra Modi today indicated that private players could be soon be involved in their development and modernisation in a major way.
He said railway stations in the country look old and participation of private players in their modernisation would be economically viable and provide a "win-win" situation.
"We want the railway stations to have better facilities than airports. This is our dream and it is not a difficult thing to do and this is economically viable too," Modi said addressing a gathering here during inauguration of rail link to Katra, the base of Vaishno Devi shrine.
He said he has already discussed the discussed the issue in detail with railways and "you will see a change in near future. We will work it out soon" Observing that stations can be modernised thorough PPP model, the Prime Minister said, "private parties would also be ready to invest because this is a good project economically and will benefit everyone.
This would be a win-win situation project and we want to move ahead in this direction in the coming days."
Modi said the railway stations in metros and important cities such as Jammu would be a priority for the government with regard to development of railway stations.
He said the Railway Ministry has been given a detailed outline of the project.
The indication came just ahead of the presentation of the Rail Budget to Parliament on July 8.
Railways has been incurring a loss of about Rs 900 crore per month in passenger segment and has been looking for options for infusion of funds for modernisation.