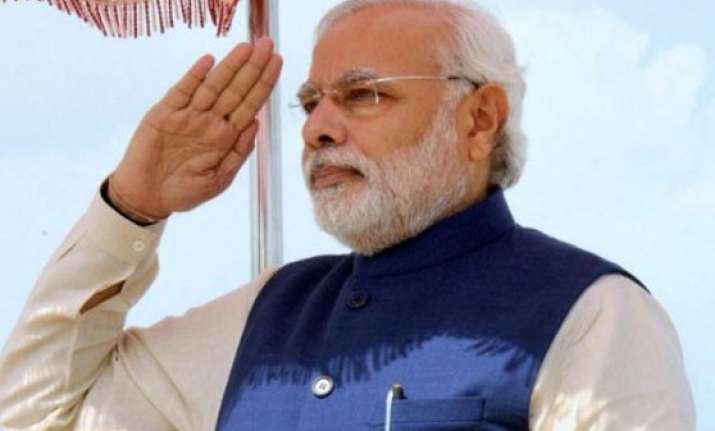 New Delhi: Prime Minister Narendra Modi today applauded  the Air Force personnel on Air Force Day saying they are the nation's pride and their bravery and commitment continues to inspire.
"On Air Force Day, I salute our air force personnel. They are our pride and their bravery, commitment and dedication continues to inspire," the Prime Minister said.
Today is the 82nd Air Force Day. The Indian Air Force (IAF) was officially established on October 8, 1932 when it was created as an auxiliary air force of the Indian Empire.  
The IAF today displayed various aircrafts at Hindon Air Force Station in Ghaziabad as a part of the celebration to mark the Air Force Day Parade cum Investiture Ceremony.
The Air Force Day was officially first observed on October 8, 1932.
The IAF has 170,000 personnel and more than 1,400 aircraft.