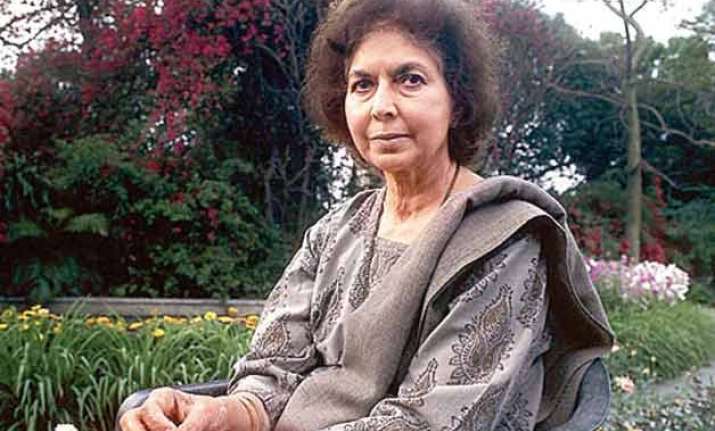 New Delhi: Leading writers Nayantara Sahgal and Shashi Deshpande today sought a strong condemnation by Prime Minister Narendra Modi of the Dadri lynching incident and opposition to Ghulam Ali's concert, saying the country comprises not just Hindus but 'Hindustanis' who need to be protected in the wake of "increasing violence".
"This country belongs to all Hindustanis, not just for Hindus. All Hindustanis need to be protected. Government must consider this its responsibility that each religion is respected and our pluralism is given its due. This is not happening," Sahgal, who returned her Sahitya Akademi Award protesting against "growing intolerance" in the country, said in a statement.
The 88-year-old writer said there is an "increase in violence" and "many people are afraid about the future."
She quoted Mahatma Gandhi's favourite hymn 'Vaishnav Jan to tene kahiye" on the spirit of tolerance while asking the Prime Minister to abide by it.
Bengaluru-based author Shashi Deshpande, who had stepped down from the general council of the Sahitya Akademi, said Modi has used a very weak word "unfortunate" to describe the lynching incident.
Modi today described the Dadri lynching and opposition to Ghulam Ali's concert as "undesirable and unfortunate" and made clear his government had nothing to do with them but accused the opposition of indulging in "pseudo secularism" and politics of polarisation.
"Unfortunate is a very weak term and the leader of the country should be morally responsible for whatever is happening in the country. People have elected you and a few words from the leader of the country makes a lot of difference," Deshpande said.
Joining the chorus of writers returning their Sahitya Akademi awards, poet KK Daruwallah today said he was giving up the award, blaming the literary body for not standing by its authors who are "under political duress."
With this, at least 28 authors including Nayantara Sahgal and Ashok Vajpeyi have decided to return their Akademi awards and five writers have stepped down from official positions of the literary body, which in turn has convened an emergency meeting on October 23 to discuss the developments.