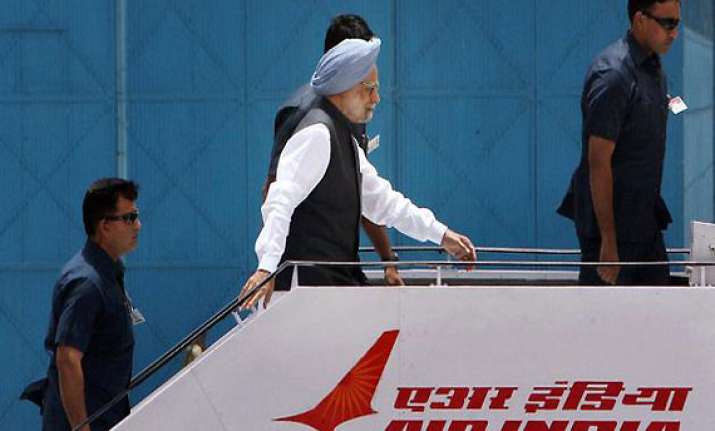 New Delhi: Prime Minister Manmohan Singh Wednesday left on a four-day visit to Brunei and Indonesia as India seeks to expand its ties with Southeast Asia in all spheres, including economic, trade, security, connectivity and people to people.
At Brunei Darussalam, the prime minister will take part in the 11th India-ASEAN Summit and the 8th East Asian Summit and pay an official bilateral visit to Indonesia.
In his departure statement, the prime minister said India's engagement with the ASEAN "forms the cornerstone of our "Look East" policy and has evolved into a strong, comprehensive and multi-faceted partnership in recent years".
The relationship "started with a strong economic emphasis, with focus on commerce and connectivity, but has increasingly acquired strategic content".
The Brunei summit is the first since both sides elevated their ties to a strategic partnership last year.
The prime minister said "It will give me and my ASEAN colleagues an opportunity to review the progress in our relations over the last few months and explore initiatives to add further momentum and content to our relationship".