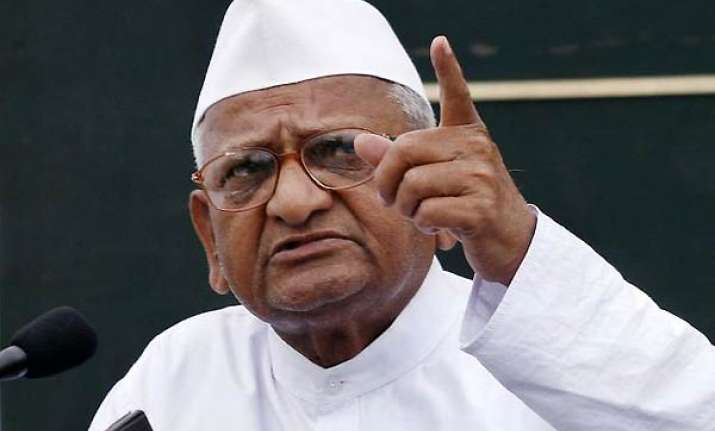 Bangalore, May 29: Anti-corruption activist Anna Hazare on Saturday called the Prime Minister a good person but blamed the Congress high command for corruption in the country during the course of the Bangalore leg of a nationwide effort to garner support for the Jan Lokpal Bill.

"Prime Minister is a good person. Prime Minister is not bad. Problem comes because of remote control,'' Hazare said during the course of a speech in Hindi that highlighted his own efforts in tackling corruption in Maharashtra.

At a mid-afternoon event at Bangalore's National College grounds, with around 3,000 people in attendance, Hazare said that the campaign for the Jan Lokpal Bill would be scaled up if impediments are posed before it and that he would return to Jantar Mantar to launch a fresh stir.

"The movement is committed to ensure that the Lokpal Bill is not only drafted and introduced in the monsoon session of Parliament in July, but also passed by Independence Day," Hazare said.