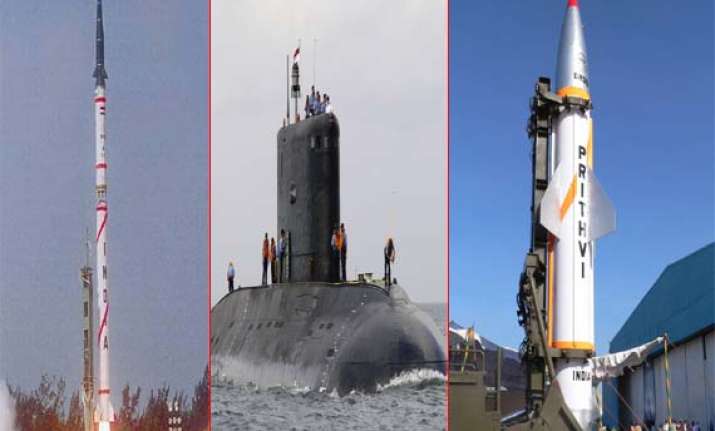 New Delhi: The Prime Minister Dr Manmohan Singh has taken stock of India's nuclear arsenal at the meeting of the "political council" of the Nuclear Command Authority (NCA) attended by top ministers, National Security Adviser and three service chiefs.
The meeting was held to take stock of "consolidation" and "funding" of India's nuclear weapons arsenal as well as its command and control structures.
It also reviewed the progress in making nuclear submarine INS Arihant fully operational by the end of 2014.
Concerns were raised at the NCA meeting about the delay in "developing a credible nuclear weapons triad" - the ability to fire nuclear weapons from land, sea and air.