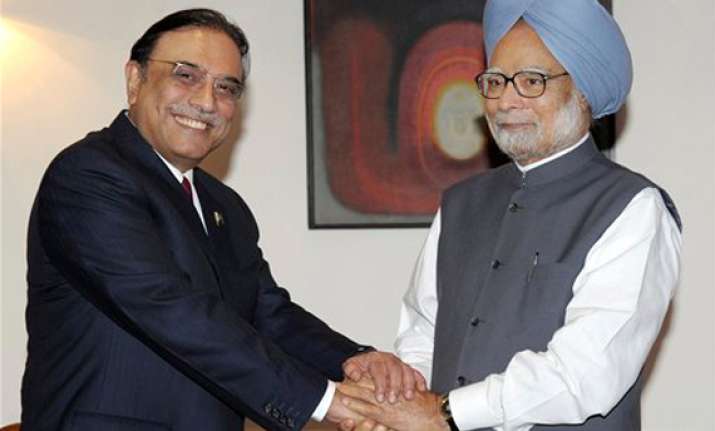 New Delhi, Apr 8: Amid the bonhomie at the lunch he hosted, Prime Minister Manmohan Singh asked Pakistan President Asif Ali Zardari to pray for peace in both the countries at the shrine of Khwaja Moinuddin Chisti in Ajmer.  
"Towards the end of lunch, Prime Minister told President Zardari that since he was going to Ajmersharif, he should pray before Khwaja sahib for peace in both our countries," Leader of the Opposition Sushma Swaraj said on micro-blogging site Twitter.
"President Zardari promised to do that," she said.  
Swaraj and senior BJP leader L K Advani were among the select guests invited for lunch with Zardari.  
"Attended lunch hosted by the Prime Minister for President Zardari and his team," she tweeted.  
"Pakistan's Interior Minister Mr Rehman Malik and Mr Bilawal Bhutto were also present," she said.