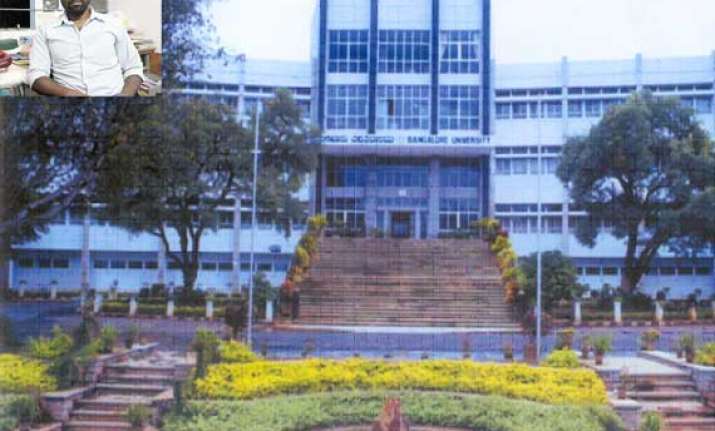 Bangalore: A 25-year-old PhD student P Arjun has filed a complaint at jurisdictional Jnanabharathi Police Station about the illegal stay of unidentified men at men's PhD hostel of BU's Jnanabharathi campus.
He has requested for round-the-clock police protection at his hostel because these outsiders has tried to attack him repeatedly for probing their identity, he fears for his life from them.
Earlier Arjun  dashed off repeated letters to the vice-chancellor to allow the police to conduct surprise checks and book illegal residents but his request was not considered.
His ordeal began recently when he saw four unidentified men eating free food in the hostel canteen.
P Arjun, is pursuing PhD in BU's Kannada Department. He enrolled for the doctoral programme seven months ago.