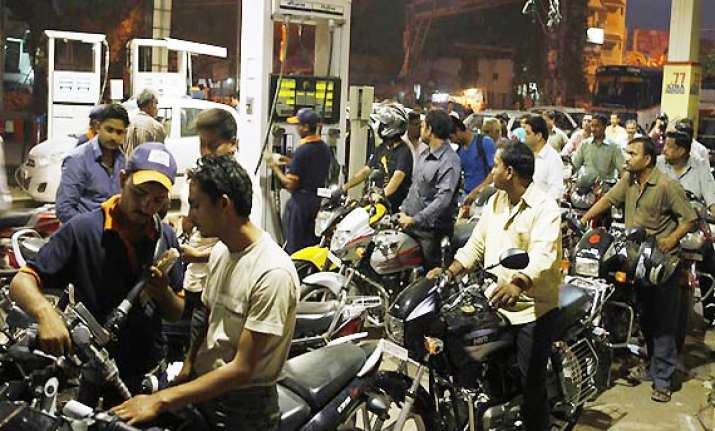 New Delhi, Jun 15: Oil marketing companies have decided to increase petrol prices by up to Rs 2 per litre, excluding VAT, on Saturday as the weakening rupee is making oil imports costlier.
Petrol price revision will be effective from midnight and the increased prices will come into effect from June 16.
Petrol price was last hiked by 75 paisa per litre and diesel by 50 paisa a litre on May 31.
Following are the revised prices of petrol in four metros after oil firms hiked rates with effective from midnight tonight.
Metros               Current Price           Revised Price           Increase
Delhi                  63.99                       66.39                         2.40
Kolkata              71.29                       73.79                         2.50
Mumbai             72.08                      74.60                          2.52
Chennai            66.85                       69.39                         2.54