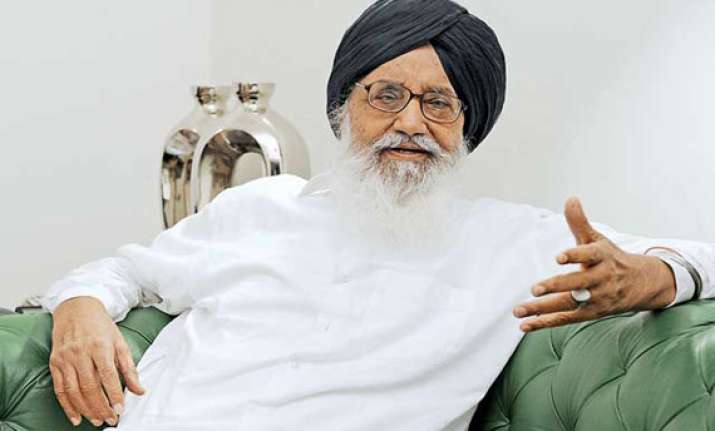 Chandigarh: Punjab Chief Minister Parkash Singh Badal today termed peaceful polling in the state as "a triumph of democracy" and said voters have once again strengthened democratic process by exercising their franchise in an overwhelming manner.
The Chief Minister, in a statement, thanked the people of Punjab for participating in the electoral process in a whole-hearted and peaceful manner.
A record 72 per cent of total 1.95 crore electorate today voted to elect 13 Lok Sabha MPs from Punjab where the polling was largely peaceful.
He lauded people of the state for sticking to the ideals of peace and harmony in the state and carrying out the polling process in a dignified manner.
Expressing gratitude towards the voters, Badal said he was grateful to them for this as nothing was dearer to him than peace and communal harmony in the state.  The Chief Minister said undeterred by the scorching heat, the voters of Punjab turned up in large number to cast their votes, which reflected the passion of the Punjabis to play a decisive role in shaping the destiny of the country.  
Meanwhile, ruling SAD president and Deputy Chief Minister Sukhbir Singh Badal today expressed satisfaction over the peaceful polling in which voters exercised their franchise in 13 Lok Sabha seats in the state.
In a statement here, Badal said it was noteworthy that all sections of society came out in large numbers to cast their franchise.
"The very fact that people have participated in this exercise in such large numbers indicates that they are concerned about their country and want to be part of the process to decide which way it will go next", he added.