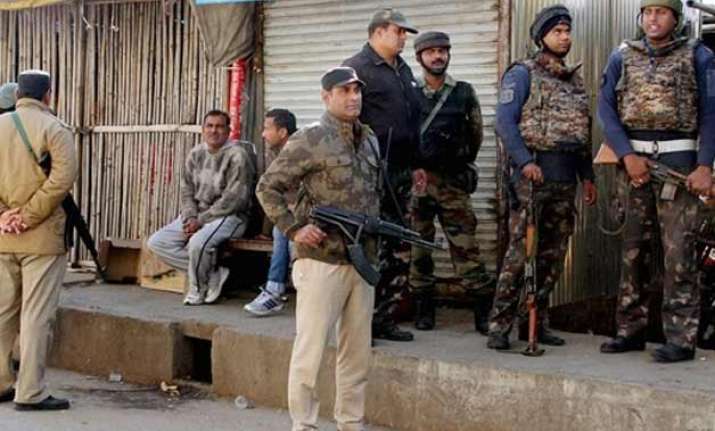 New Delhi: In a revelation that may confirm the active role of ISI and Pak Army in the fidayeen attack at Indian Air Force base in Pathankot, intelligence reports have claimed that Jehadi terrorists had conducted mocks drills at an airbase in Pakistan.
The terrorists received the extensive training session at one of the Pakistani airbases included several dry runs of breaching the security perimeter: a lesson the terrorists put to lethal use when they managed to enter the Pathankot base, The Times of India quoted highly placed intelligence sources.
During the telephonic conversation, Modi "strongly emphasized the need for Pakistan to take firm and immediate action against the organizations and individuals responsible for and linked to the Pathankot terrorist attack," the PMO said in a statement.
Sources said when Modi asked his Pakistani counterpart to swiftly deliver on his promise of co-operation, he meant prompt action against the seven jehadi terrorists belonging to Jaish-e-Mohammad.
"The PM told Shaif about the evidence NSA Ajit Doval has shared with his Pakistani counterpart Naseer Khan Janjua about the "Gang of 7" which includes JeM founder Maulana Masood Azhar and his younger brother Mufti Abdur Rauf Asghar," TOI quoted sources as saying.
The specific details came amid speculation that Indian security forces may have captured alive at least one of the fidayeen raider or penetrated local collaborators of Jaish. However, there was no official confirmation.
Security officials suspect the gunmen – all six of whom were killed – belonged to the Pakistan-based Jaish-e-Mohammed, the group that staged a 2001 attack on the Indian parliament which brought the two countries to the brink of war.
If Pak army's collaboration gets confirmed , it is likely to severely impact the prospects of a fresh effort at normalization of ties.