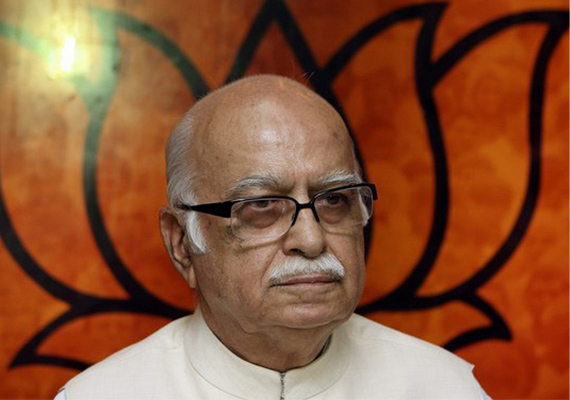 New Delhi, Feb 27: BJP leader L K Advani today said in view of the recent controversy over designating P J Thomas as Chief Vigilance Commissioner (CVC), a law should be passed to de-politicise appointments to constitutional posts like Election Commission, CAG and UPSC, among others.

"I feel it would be appropriate to decide now that a law be enacted to de-politicise appointments to key constitutional and statutory bodies," Advani said on his blog.

He expressed his concern over the "misuse" of authority by the UPA government, be it in the case of Thomas' appointment as the CVC despite a dissent from Leader of Opposition in Lok Sabha Sushma Swaraj or the "polemical" comments made by law minister Salman Kurshid which forced the Election Commission to write to President Pratibha Patil.

"I would specifically commend inclusion of the Election Commission, the Comptroller and Auditor General, the UPSC and the Public Enterprises Selection Board (PESB) in this list. All that needs to be done is to include the Leaders of Opposition (let these be of both Houses) in the selection committees that perform these functions till now," Advani said.

The former Deputy Prime Minister pointed out that after Kurshid was indicted by the EC, the government made a "tentative move" to curtail the powers of the Election Commission in matters relating to any breach of the model code of conduct but better sense prevailed and he expressed regret.

"The latest in this sequence of first-time occurrences has been another central minister's threat to the UP electorate: Either you elect the Congress to power in the state, or be prepared to see President's Rule inflicted on UP!" Advani said, referring to the remarks of Union minister Shri Prakash Jaiswal.