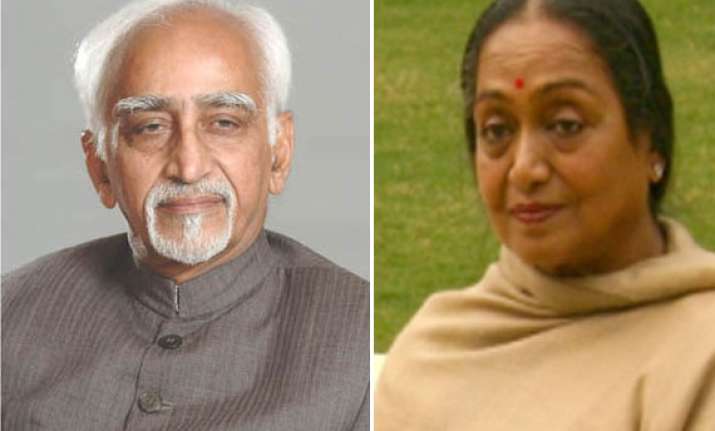 New Delhi, Dec 12:  Parliament paid rich tributes to sitar maestro Pandit Ravi Shankar, who passed away in San Diego today at the age of 92.
"We deeply mourn the loss of such a dynamic and versatile personality," Lok Sabha Speaker Meira Kumar said in an obituary reference as soon as the House met for the day.
In the Rajya Sabha, Chairman Hamid Ansari described Ravi Shankar as "one of the most versatile instrumental musicians of our time".
Ansari said his death was "an irreparable loss to the world of music".
He said Ravi Shankar was educated in Varanasi and Paris and joined All India Radio in 1949.
Ravi Shankar was a member of the Rajya Sabha from 1986 to 1992, the Lok Sabha Speaker said.
She said the sitar maestro was a recipient of many awards, including the Bharat Ratna, Padma Vibhushan and Padma Bhushan, Magsaysay Award, Unesco Award and the Grammy Award.
"A legendary sitarist and composer, he was India's most esteemed musical ambassador," the Speaker said.
"While he stormed western culture with his collaboration with the Beatles, Pandit Ravi Shankar was perhaps the best known Indian classical musician beyond its shores," she said.
Members in both the Houses observed silence for a while as a mark of respect to the memory of the departed.