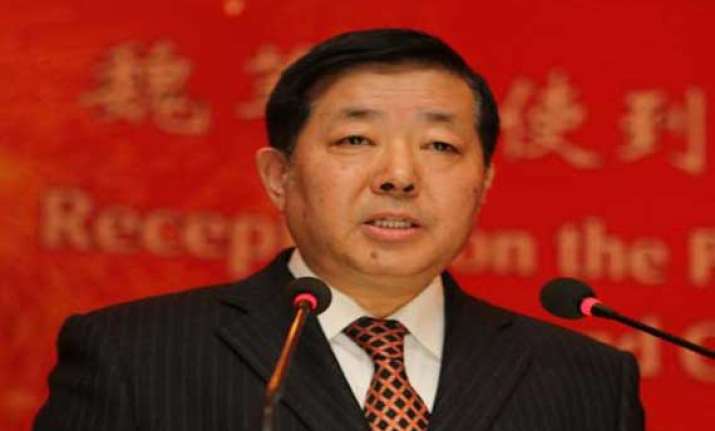 New Delhi: Chinese Ambassador Wei Wei Wednesday termed the Panchsheel as "the fundamentals of International Law" and said its five principles of peaceful co-existence have "significantly contributed to peace, stability and development in Asia and world at large".
Delivering the keynote address during a conference on "60th Anniversary of Panchsheel: Relevance for India-China Relations", the ambassador said these principles have inspired the methodology to handle the problems left over by history and to settle international disputes by peaceful means and have provided a theoretical foundation for a more fair and reasonable international order, said a press release.
The event was jointly organized by the Institute for Defence Studies and Analyses (IDSA) and the Embassy of the People's Republic of China, New Delhi.
The ambassador said the five principles hold relevance even today and can be instrumental in guiding the states while conducting diplomacy. "We should unswervingly stick to our independent foreign policies, uphold the spirit of non-alignment and work for a new international order," he said.
Gautam Bambawale, Joint Secretary, East Asia, Ministry of External Affairs, in a written speech, read out at the conference, remarked Panchsheel provided an alternate voice to the newly independent countries in Asia. He added India and China are celebrating the year 2014 as "a year of friendly exchanges" and the bilateral relationship between the two states has reached a stage where it can be consolidated and taken to the next level.
Earlier, in his welcome remarks, Director General, IDSA, Arvind Gupta said "Panchsheel has become an important part of the international lexicon and these principles provide a basis for not only inter-state relations but also the construction of a new international order".
He added India and China have shown great maturity and pragmatism in managing their bilateral ties and the two must cooperate if this century is to be "the Asian century".