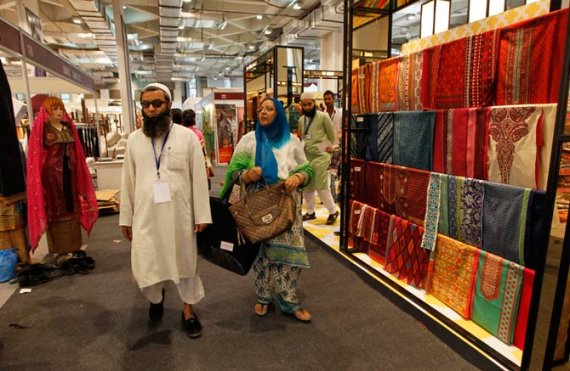 New Delhi: At least 25 people were detained here Thursday for protesting against an upcoming Pakistani lifestyle exhibition.
The protestors belonging to Rashtrawadi Shiv Sena gathered at Pragati Maidan, where the four-day "Alishan Pakistan" exhibition will be hosted from Sep 11.
"At a time when they (Pakistanis) are killing our people at the border, how can we allow them to sell their products in India," Bharat Sharma, the party's general secretary, told IANS.
"This protest is to demand the scrapping of this exhibition. We will continue to protest...," he added.
The Federation of Indian Chambers of Commerce and Industry (FICCI), in collaboration with the Trade Development Authority of Pakistan, is hosting the exhibition, where around 300 Pakistani entities are scheduled to showcase their products.