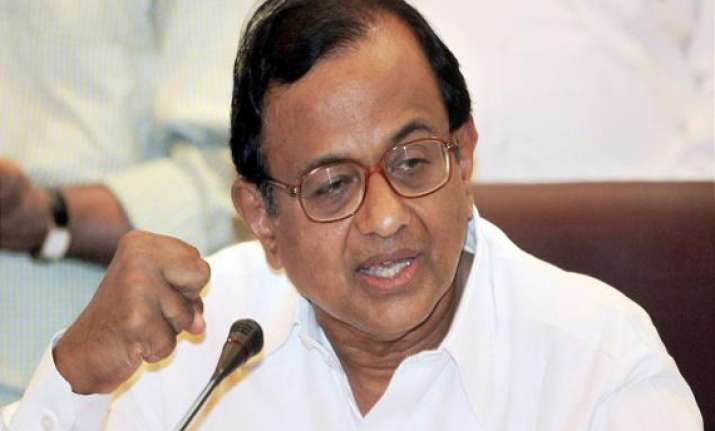 New Delhi, Apr 3 : Insisting there was enough material to question Jamaat-ud-Dawa chief Hafeez Saeed, mastermind of 2008 Mumbai terror attacks, India today said Pakistan was not taking action against him and hinted the issue may not be taken up with President Asif Ali Zardari here on Sunday.
Home Minister P Chidambaram welcomed the announcement of USD 10 million bounty for capture of Saeed and said it might prod the government of Pakistan to take action against him. 
Addressing a press conference here, Chidambaram said when he had visited Pakistan he had handed over a complete dossier on Saeed, including compact discs containing the JuD chief's anti-India speeches and sought his voice samples.  
"We have consistently pressed for his arrest and interrogation. Pakistan was in denial mode and I think continues to be in denial mode," he said.  Chidambaram said the fact that the US has finally recognised that Saeed and his organisation LeT were involved in terrorist activities may prod Pakistan to take action against him.
To a question whehter the issue would be raised during Zardari's day-long visit to India on Sunday, the Home Minister said it may not be the best occasion to raise this issue as the Pakistan President would be here for religious purposes.
"I dont know what the Prime Minister (Manmohan Singh) will say to Zardari," he said adding India would continue to raise the issue on other occassions.
Chidambaram pointed out that there was enough evidence to detain and interrogate Saeed but "Pakistan government was not doing its duty."
Chidambaram said Pakistan had offered to give Saeed's voice sample to India but later "reneged on the promise"contending that they cannot do so without the consent of the person concerned.
"We continue to compile information against his activities," he said, adding India has given many dossiers to Pakistan on Saeed's anti-India activities.
Chidambaram said the words used by Saeed in his hate speeches, if uttered in India, would amount to a criminal offence.
He said laws in Pakistan would also interpret Saeed's actions in a similar way as both the countries had inherited the British law.
The minister pointed out that the Interpol had on October 12 last year put out a notice against Saeed and four others but "none of them has been arrested".
Chidambaram pointed out that South Asia was vulnerable to terror acts and hundreds of such incidents had taken place in the region.
"I think this is the area most vulnerable to terrorism.The LeT works in this region. The Hizbul Mujhahideen works in this region. The shadow of al Qaeda falls in this region.
It is active in Afghanistan, Iraq and the Middle East," he said.