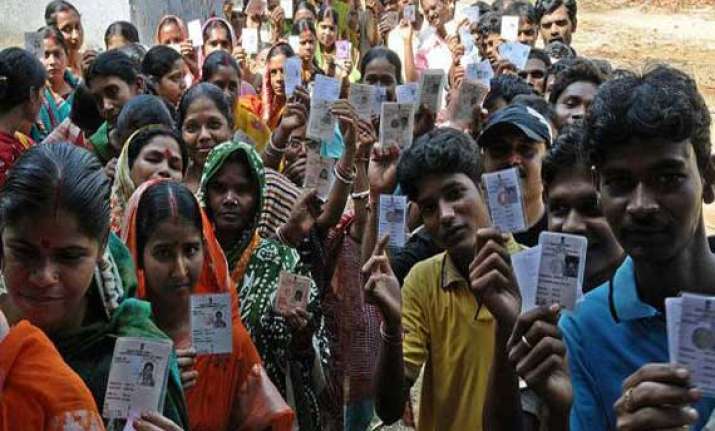 Kolkata: About 28 per cent turnout was recorded in six Parliamentary constituencies of West Bengal in the first three hours of voting today.  
"About 28.79 per cent polling was recorded on an average in the first three hours of polling," state's Chief Electoral Officer (CEO) Sunil Gupta said here.  
Polling was being held to the Raiganj, Balurghat, Malda North, Malda South, Jangipur and Murshidabad seats in north Bengal.
"Polling percentage is very good in first three hours and large number of voters are seen waiting in queues in most polling stations," he said.
Altogether 28 EVMs were replaced after mock polling and in a number of places because of malfunction, Gupta said.  He said that the polling was peaceful so far.