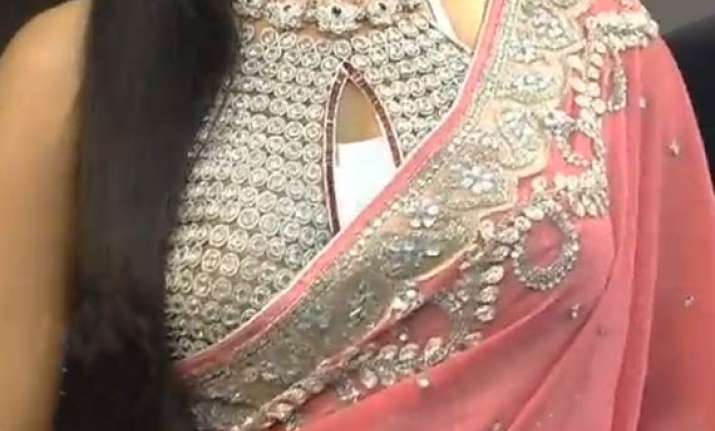 Jalandhar, Apr 19: Noted jewellery company Orra has displayed a Rs six crore worth diamond studded blouse here with supermodel Sonia wearing it in front of a distinguished audience.
 
Nearly 500 carats of diamonds have been studded in this costliest blouse made yet in India.
 
The cost of this blouse in European market would run into a million Euros.
 
Chandigarh supermodel Sonia said it was a matter of pride for her to wear India's costliest blouse.