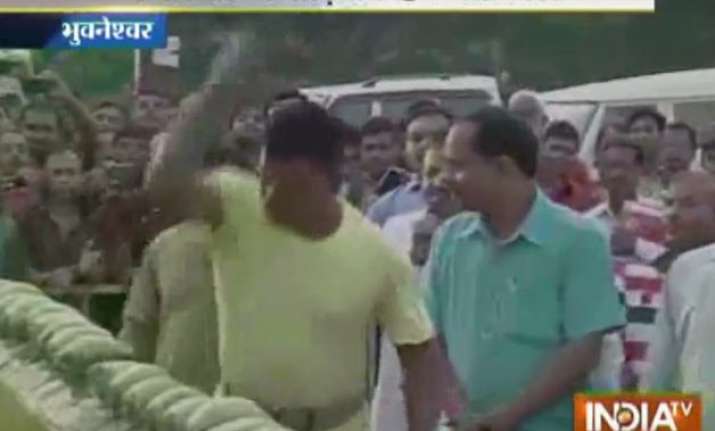 New Delhi: Guinness World Record holder Keshab Swain today made a new record by breaking 92 green coconuts within a minute with his elbow.
Swain had targeted to break 130 coconuts but could only reach 92 in designated one minute.
He dedicated his new record to the people of Orissa.
Before attempting the new record, Swain already had his name in the Guinness Book for breaking 85 tender coconuts with elbow in one minute, which he had created in 2012. His attempt today was only to better his earlier record in this category.
Several dignitaries including Olympians, students and eminent personalities were present on the occasion in Janata Maidan, Bhubaneswar.
Swain is the first person in India and the world to create the unique Guinness World Records for breaking the highest number of green coconuts with elbow.
He has also achieved Miracles World Records, Universal Records Forum and Telugu Book of Records. Swain is also a social worker.