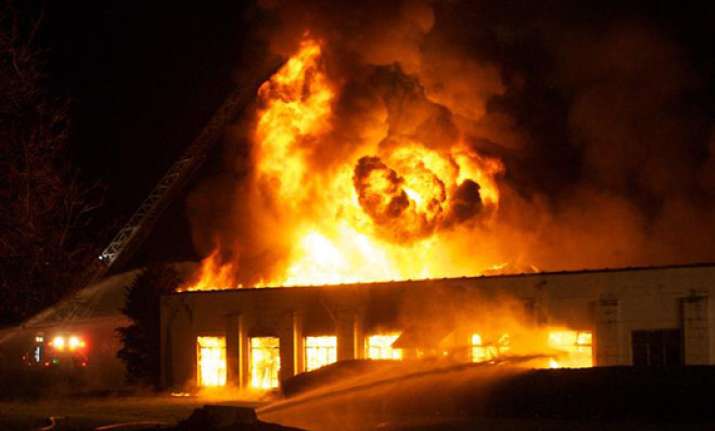 Surat: One person died while 13 others were injured when a fire broke out in an eight-storey commercial complex in Saroli area of the city this evening.
According to fire brigade officials, an unidentified man, rescued from the building, was declared dead at the hospital.
Fire started on the sixth and the seventh floors of Landmark Empire building, which houses one of the biggest textile markets in Surat.
"We declared 'brigade call', asking all the available resources to reach the spot. Our operation to douse the fire is still on," said the official.
According to eyewitnesses, the fire broke out at around 6 PM. The fire brigade officers were yet to know about the cause of fire. It is also not known how many persons could be trapped inside.
"We are also rescuing people who are trapped inside. Till now, we have rescued more than 100 persons," said a fire brigade official.