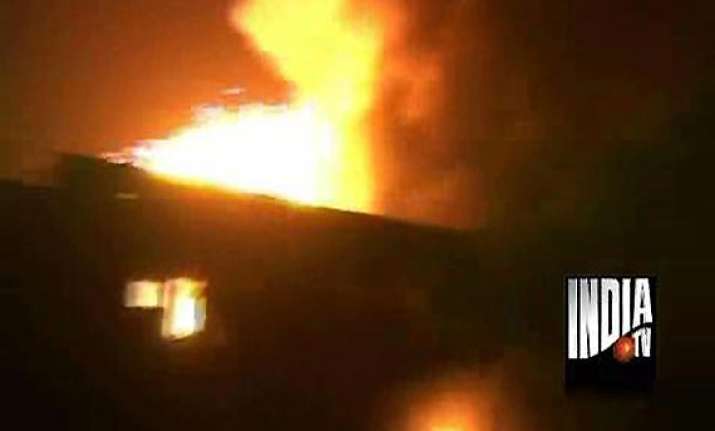 New Delhi: A man was killed and three were injured in a fire that broke out Friday night in a motorcycle parts producing factory in Delhi, authorities said Saturday.
The factory situated at Bawana caught fire around 8.40 p.m. The dead man has not been identified, while the three injured are employees of the factory.
Two fire tenders doused the blaze in over an hour.
The reason for the fire is not yet known.