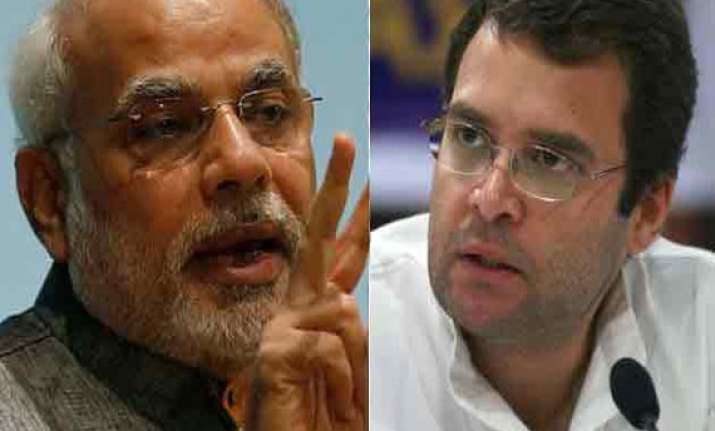 Bhubaneswar: Ahead of the maiden rally by BJP's Prime Ministerial candidate Narendra Modi on February 11, the AICC has planned a two-day visit by its vice-president and campaign committee chief Rahul Gandhi.
While Gandhi is likely to address six meetings on February 9 and 10, efforts are being made to invite party chief Sonia Gandhi to address an adivasi adhikar rally at Kalahandi, party sources said, adding they would not visit Bhubaneswar.
Odisha Pradesh Congress Committee President Jaydev Jena, however, said, "Rahulji is likely to visit Odisha in February, but no date has been finalised."
Claiming that Modi's public meeting would have no impact on the people of the state, Jena said, "Both Sonia Gandhi and Rahul Gandhi have emotional attachments with the people here."
The sources said Rahul Gandhi would address meetings at Salipur in Cuttack district, Duburi in Jajpur district, Khariar Road in Nuapada district, Bisam Katak in Rayagada district and Berhampur town in Ganjam district.
Rahul Gandhi, who initially wanted to visit the state in the first week of February, however, defered his programme in view of the Rajya Sabha elections on February 7, the sources added.