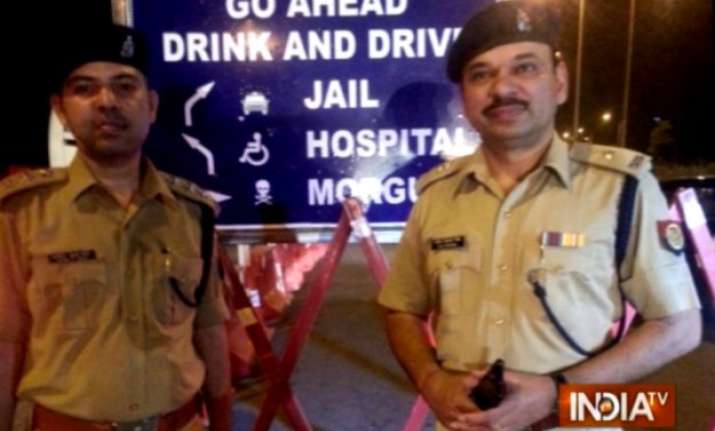 NOIDA: Days after a city court likened a drunk driver to a suicide bomber, SP Traffic Mr. Rajiv Narayan Mishra on Saturday launched a week long drive against drunk driving.
The enforcement officials set up barricades at the Mahagun Mywoods Noida Extension road in sector 110. A solar light-equipped traffic barrier was put up for greater visibility at night.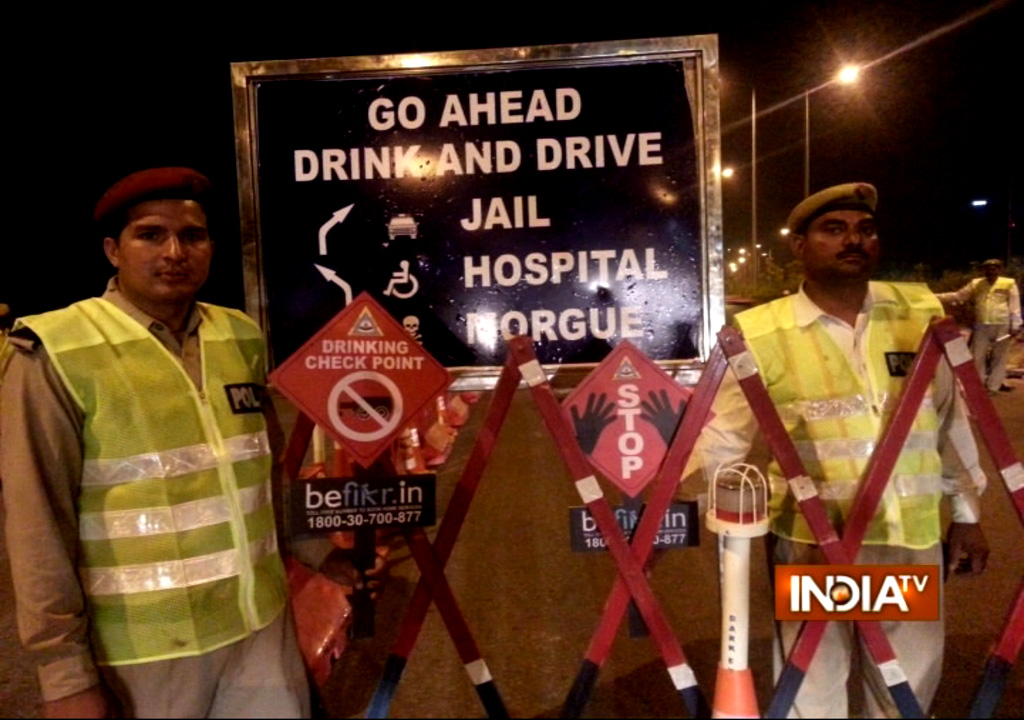 Banners were also put up around on 50 auto rickshaws to make people aware about the harmful effects of drunk   driving.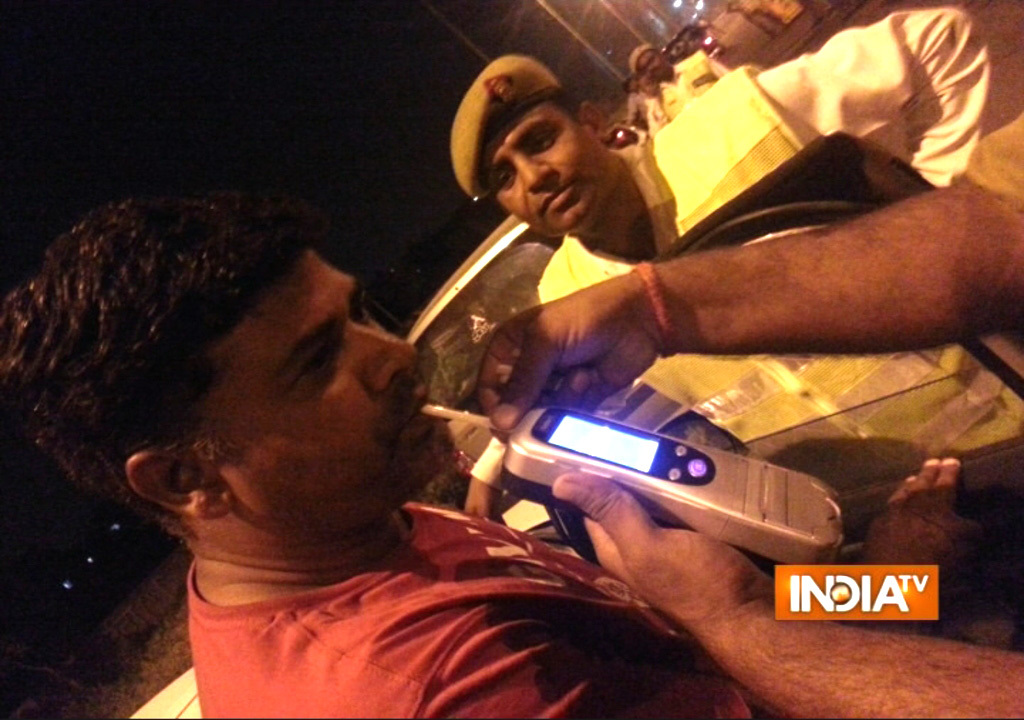 Talking to reporters, Mishra said, "we have launched a week long drive that has commenced from Saturday. Under this programme, we will cover important traffic locations in Noida and Greater Noida to make people aware about the road safety. Road safety is a public health issue."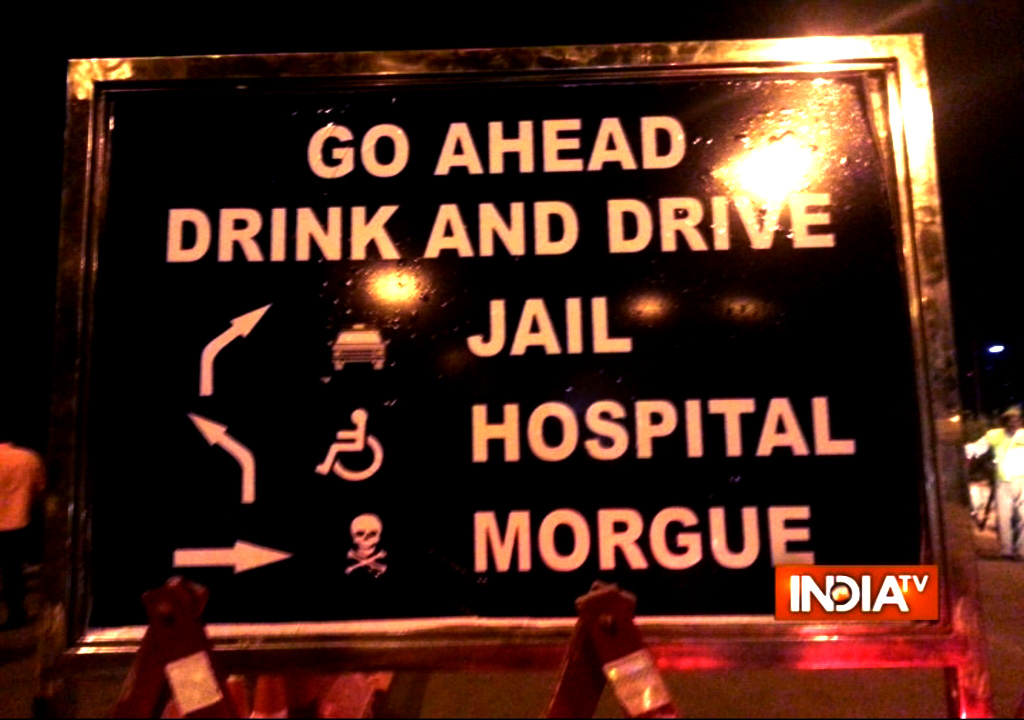 "There are two objectives of our drive -- firstly to make people aware of the ill-effects of drunk driving , yesterady we distributed pamphlets, posters and organised auto rally under the programme and  secondly our enforcement driveis aimed at  keeping a vigil on every vehicle passing the road, " he added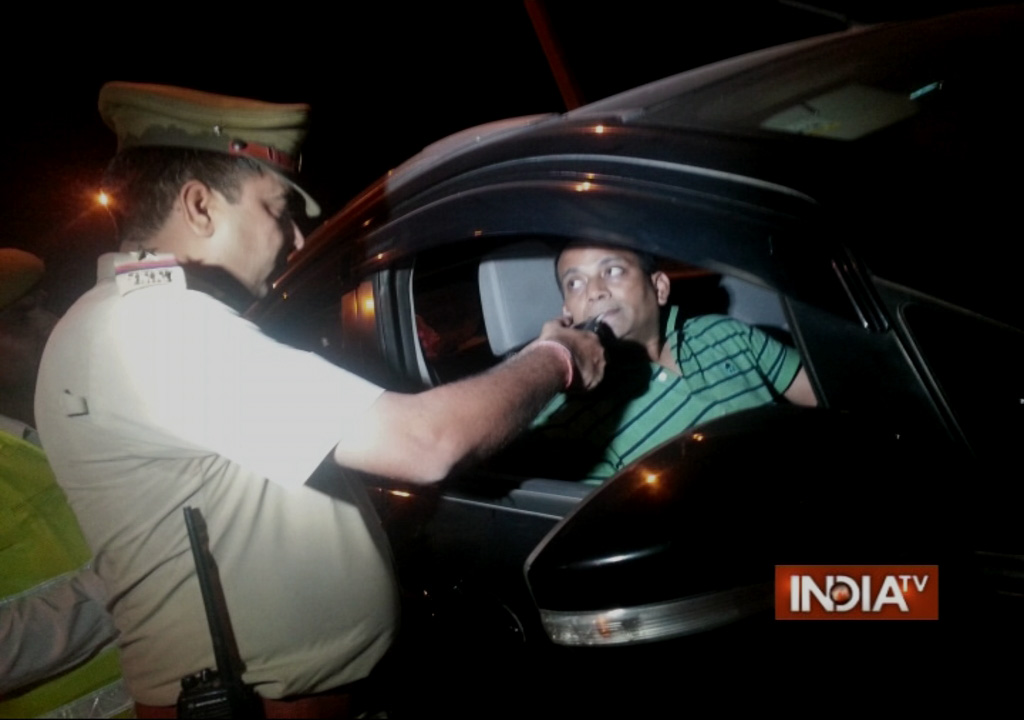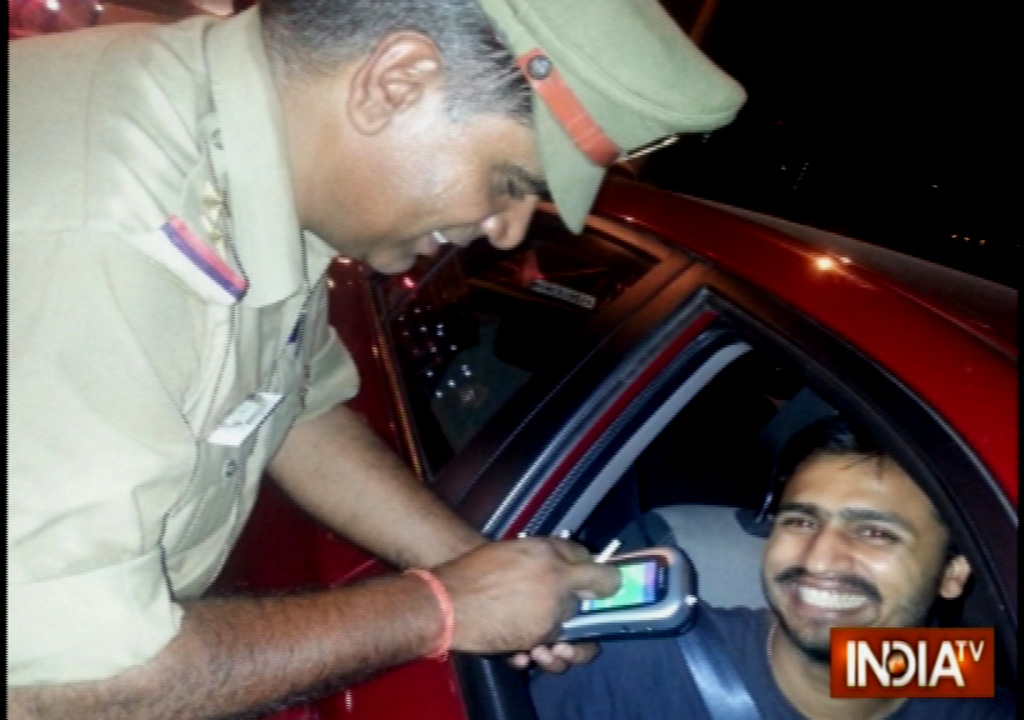 "We want to send across a message that they can't drive on roads in a drunken state," said SSP Preetinder Singh.