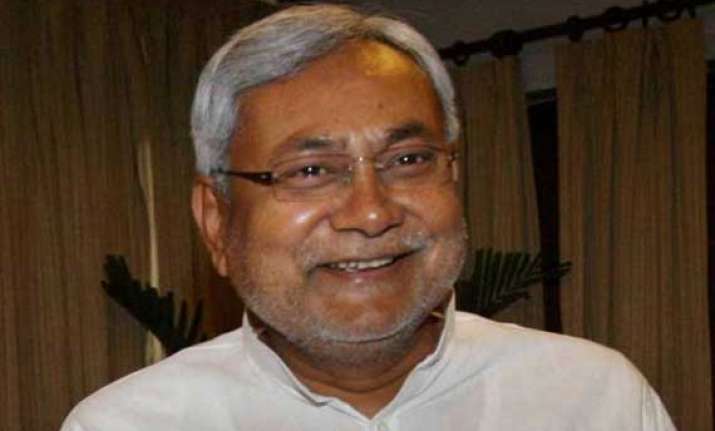 Patna: Bihar Chief Minister Nitish Kumar had a providential escape when his helicopter was caught in a raging storm and was forced to make emergency landing at Sonbarsa Raj in Saharsa district today.
The incident occurred after the helicopter took off from Sonbarsa Raj, where he had gone to address an election rally, to fly to Madhepura to address another public meeting this afternoon, Saharsa SP Sunil Kumar Nayak said.
"The storm continued for almost an hour from 4.30 pm to 5.30 pm. It started after the chief minister had left the rally venue. The helicopter in which he was flying to Madhepura was trapped in the storm. The pilot somehow managed to make emergency landing at the place he flew from,"  Nayak said.
The strong and multi-directional winds made the helicopter sway and swerve for several minutes before it could land safely. Kumar and his co-fliers escaped unhurt from the ordeal, police said.