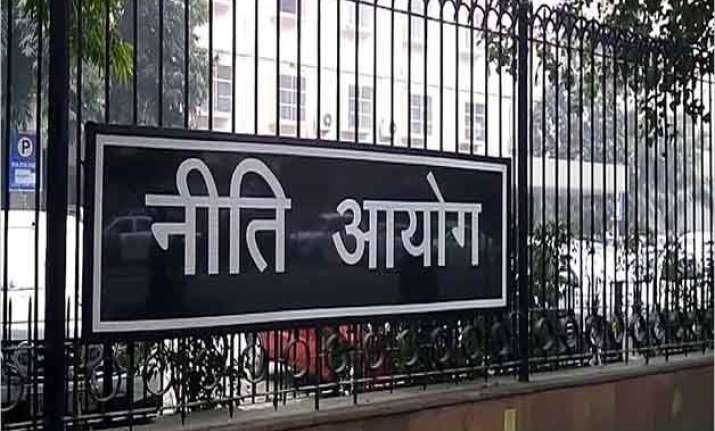 New Delhi: A sub-group of the NITI Aayog comprising chief ministers of some states will meet here for the first time on Friday to suggest measures for coordination between Union and states for effective implementation of Centrally Sponsored Schemes (CSS).
It must be recalled that earlier this week, Madhya Pradesh Chief Minister Shivraj Singh Chouhan, the convener of the sub-group, had said that the meeting, scheduled for March 27, was pushed to the next month as several Chief Ministers had expressed inability to attend it in view of the ongoing Budget sessions of their Assemblies.
After the first meeting of the Governing Council of the Aayog, three Sub-Groups of chief ministers were constituted on CSS, Skill Development and Swachh Bharat Abhiyaan.
"Tomorrow, the NITI Aayog will hold the first meeting of a sub-group to examine Centrally Sponsored Schemes and recommend appropriate measures for coordination between the Centre and the states...For achieving the objectives of these schemes," the Aayog said in a statement.
Chouhan is the convener of the sub-group consisting of 11 Chief Ministers, including of Rajasthan, Nagaland, Manipur, Kerala, Jammu & Kashmir and Arunachal Pradesh.
Earlier this week, Chouhan had said the sub-group would deliberate on rationalisation of the CSS.
"How can we improve productivity of the schemes? The group will also deliberate on centre and states' share in CSS," he said on the scope of the work of the group.
As per the government's fiscal policy strategy statement, over 30 CSS have been identified for transfer to the states because expenditure on them has already been taken into account as state expenditure.
There are certain CSS such as MGNREGA which can neither be discontinued nor transferred as there is legal obligations. It is proposed that only eight CSS be delinked from support from the Centre.