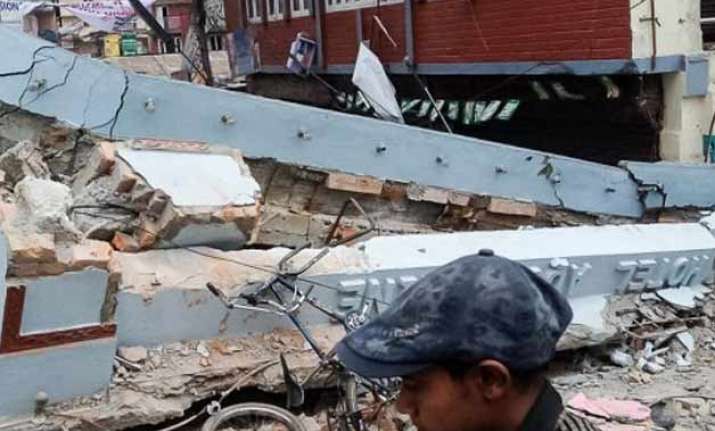 Hyderabad: Scientists from National Geophysical Research Institute (NGRI) here will study the recent powerful earthquake in Nepal with an aim to identify quake prone areas.
"NGRI teams are going to the Nepal border. They will study the characteristics of this quake and its aftershocks using seismic data and field mapping in the coming days. The aim is to assess the seismic hazard level," NGRI, Additional in-charge, Ch Mohan Rao, told PTI.
The information and knowledge obtained through the analyses would be helpful in understanding the earthquake dynamics and identify the earthquake-prone areas, he said.
 
The information would also be useful in taking decisions on locating sensitive installations like nuclear power plants, Rao, who is also Director, Centre for Cellular and Molecular Biology (CCMB), said.
 
However, he stressed that there was no way earthquakes can be predicted and the need was to take adequate measures to mitigate loss of life and property during such catastrophe.
 
"No... no way we can predict (a quake). People need to be taught what needs to be done in the event of a quake. School children should be taught. There should be a designated area where people should assemble when a quake occurs," he said.
To a query, Rao said the first round of study is likely be completed in next four to five months, followed by a comprehensive compilation of data.
NGRI is presently operating a network of seismograph stations along the Himalayan belt.
The massive earthquake measuring 7.9 on Richter scale that struck Nepal on April 25 was recorded at the NGRI seismic observatory here, he said.
Observing that the aftershocks of the massive quake were expected to continue for four to five days, he said about 40 aftershocks have been reported since the quake hit. Couple of them were high intensity aftershocks.